Urban Decay On The Run Palettes Review and Swatches
While everyone's still excited about the Naked Cherry palette, Urban Decay quietly dropped some new palettes on us. The three On The Run mini palettes come with eight shades each, and at $25 a pop, are great for gift-giving or for the budget conscious makeup addict.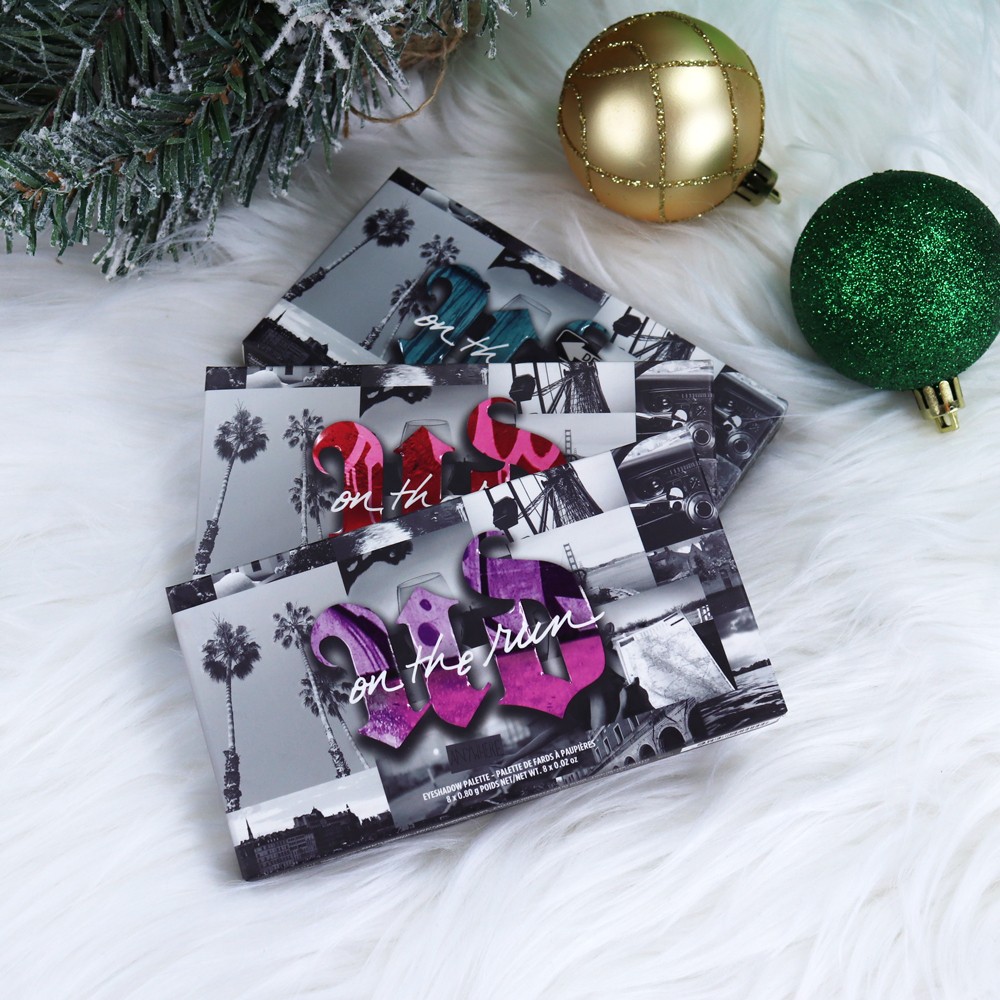 The Urban Decay Born to Run eyeshadow palette released this summer inspired these limited edition baby spin-off On The Run palettes: Bailout, Detour and Shortcut. Bailout comes with six neutral earth tones, one deep purple and a lavender transformer shade that can be used as a highlight or on top of any other color. Detour comes with six warm earth tones, a metallic teal and a seafoam green transformer shade. Shortcut has warm brownish reds and pinks (similar to Naked Cherry), a smoky grey, purple-ish blue, and a copper red transformer shade.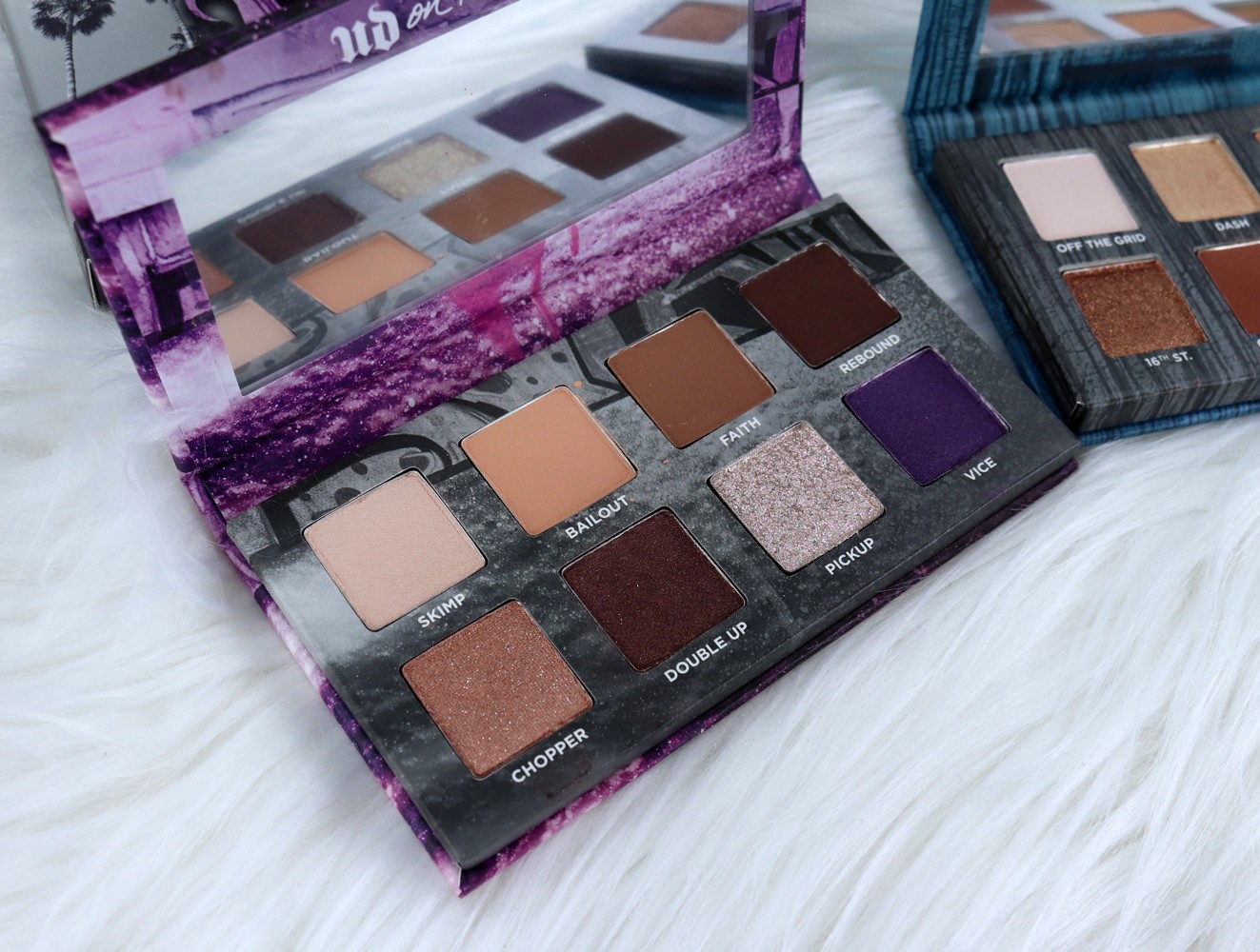 Bailout: Skimp (soft cream demi-matte), Bailout (neutral nude peach matte), Faith (medium warm brown nude matte), Rebound (rich chocolate brown demi-matte), Chopper (copper with silver micro glitter), Double Up (deep brown sparkle), Pickup (pale lavender with pink micro-sparkle transformer), Vice (deep eggplant shimmer)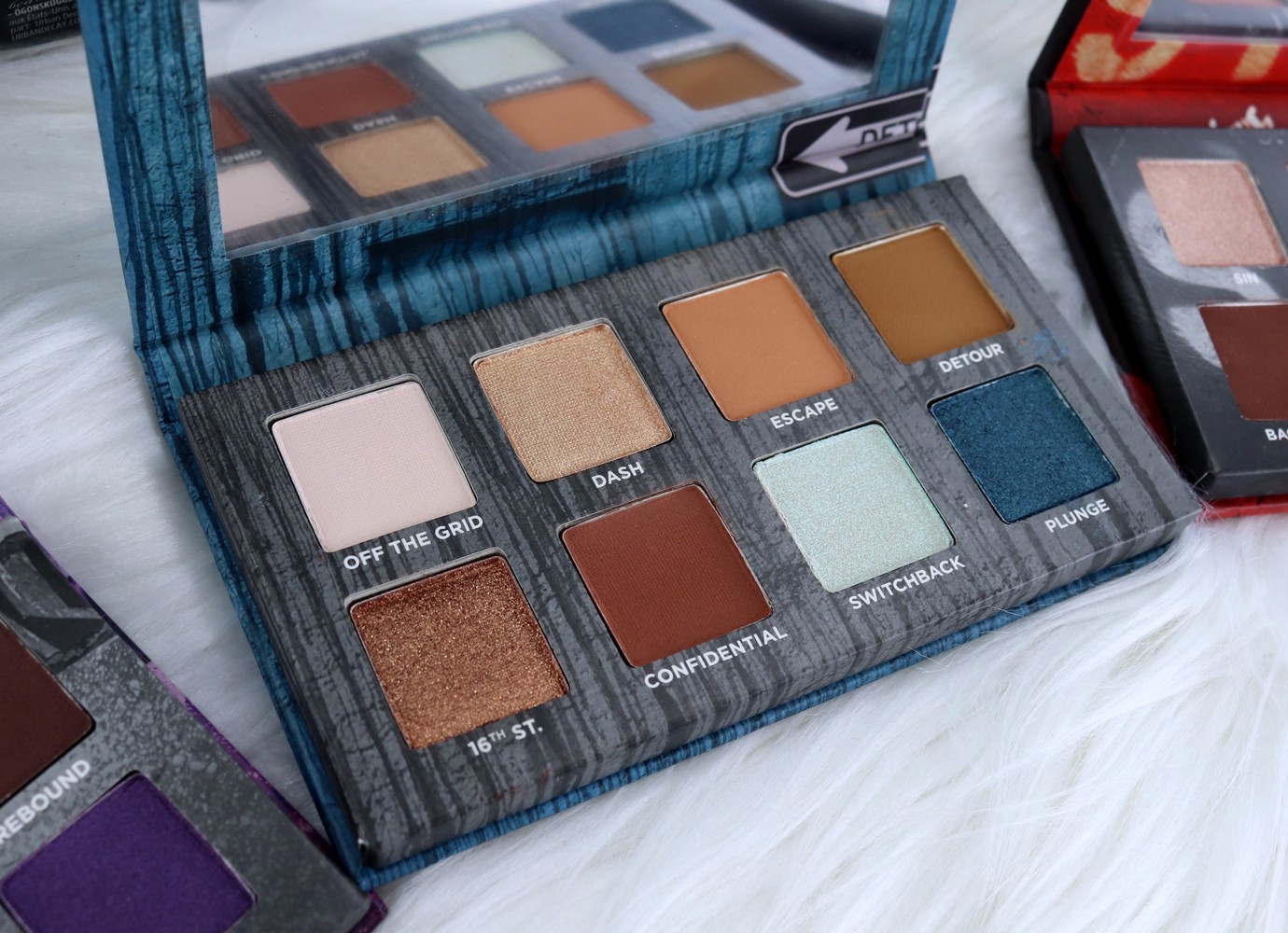 Detour: Dash (pale bronze-gold shift), Escape (warm peach matte), Detour (deep mustard matte), 16th Street (metallic bronze-gold), Confidential (deep terra-cotta matte), Switchback (holographic green shift transformer), Off The Grid (pink ivory matte), Plunge (deep metallic blue green)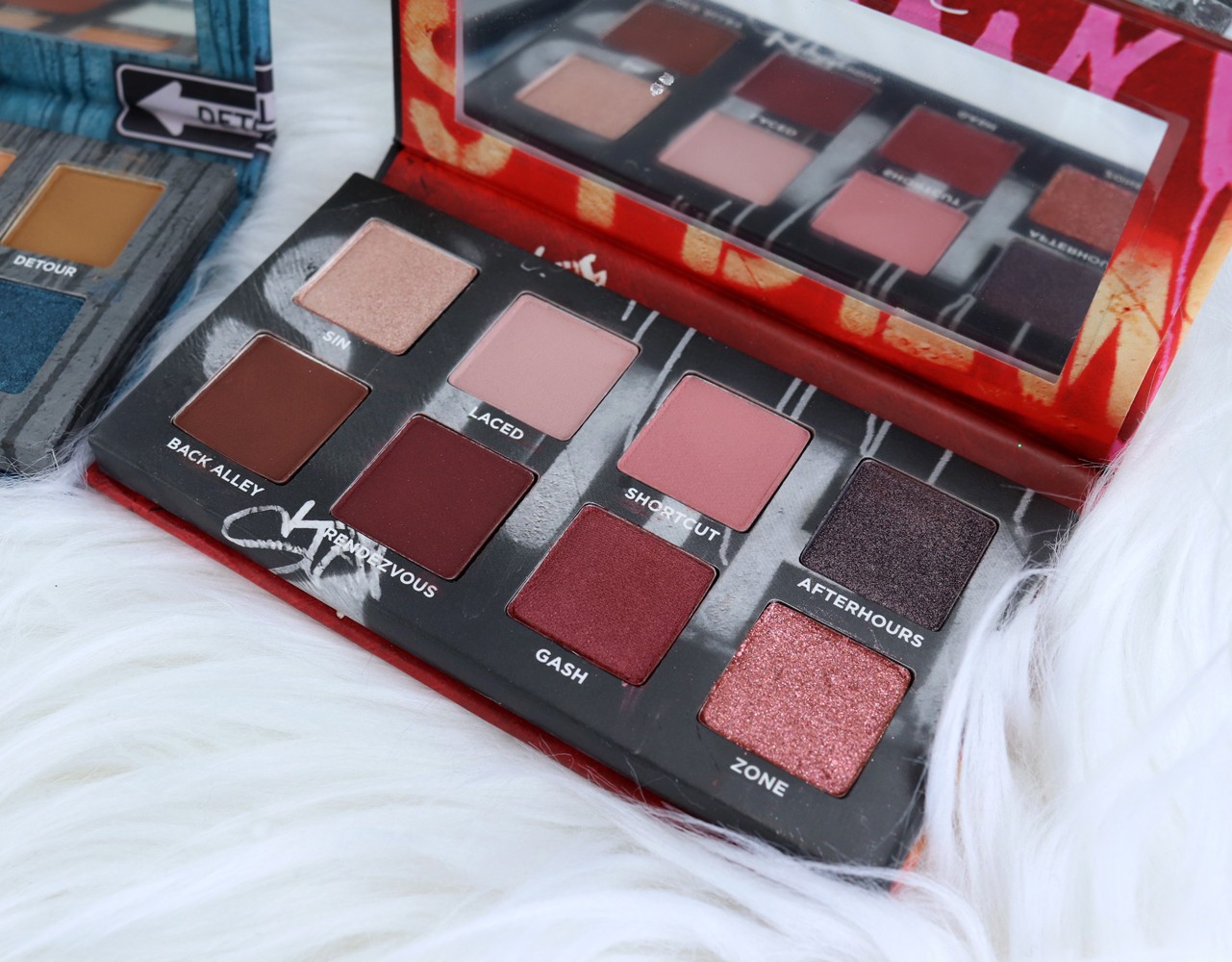 Shortcut: Sin (pale nude shimmer), Laced (pinky-taupe matte), Shortcut (medium rose-pink matte), Afterhours (soft black satin with iridescent micro-sparkle), Back Alley (chocolate brown matte), Rendezvous (Bordeaux matte with blue-sparkle), Gash (metallic brick red), Zone (metallic pink-red with copper micro-sparkle transformer)
At only $25 each, these Urban Decay On The Go palettes would make great gifts, or great travel palettes to keep in your purse, gym bag, or carry-on.