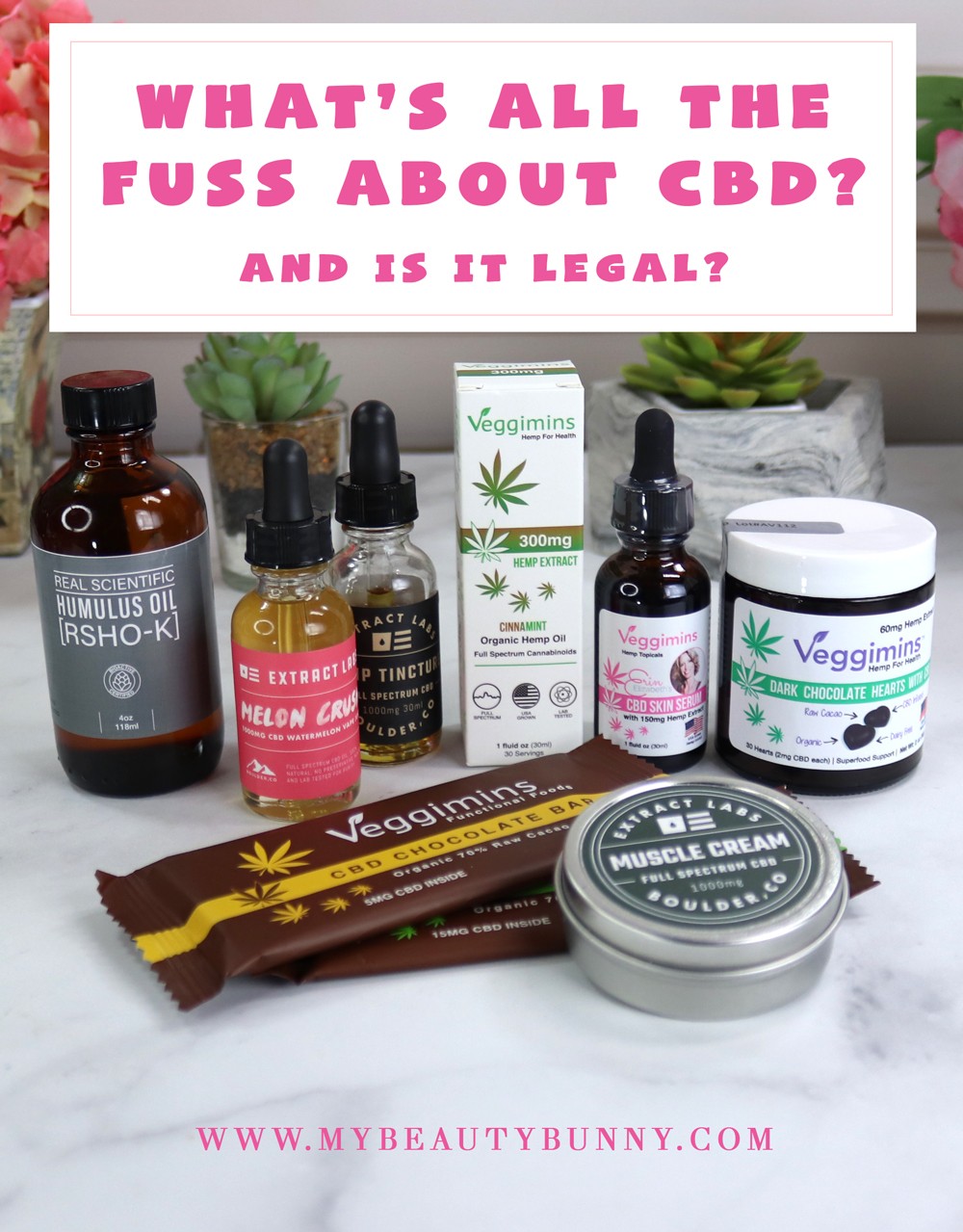 Lately, I've been hearing a lot of people mention the pros and cons of CBD. I know it's still a little controversial because it comes from the cannabis plant, but I've heard many people claim it can be a highly safe and effective treatment for certain health conditions. If you've been wondering how CBD (cannabidiol) works and whether it's right for you, keep reading to find out what I've learned about using CBD oil.
What Is CBD Oil?
For starters, CBD is the common name for cannabidiol. When everyone is mentioning this phrase, what they are really describing is a type of phytocannabinoid compound that naturally occurs when the marijuana plant is grown. Unlike tetrahydrocannabinol (THC) and other compounds in marijuana, cannabidiol is not psychoactive or intoxicating. This means that it does not alter behavior, mood, cognition, or perception when it is consumed. You can still do normal things like go to work or cook dinner while using CBD oil. It's about as relaxing as a glass of wine, but you do not have to worry about mental impairment!
What Is CBD Used For?
First of all, I'm not a health care professional – let's just get that out of the way! I have done some research on CBD but please do your homework and talk to your doctor, functional medicine doctor or other health care provider before deciding if CBD is right for you. When I first heard about cannabidiol, I was curious to know why so many people have been raving about it. I've been told that CBD works by using receptors throughout the body to create homeostasis, meaning a sense of balance. For example, if you are anxious, it may help you calm down and return to a more normal state. Here are a few of the many ways that I have found cannabidiol can be used to treat health issues.
Managing Seizures
One of the first ways that we became aware of cannabidiol was a few years back when people were suggesting that one variant could be used for kids with epilepsy. It is true that cannabidiol is one of the most effective means for treating the brain seizures that happen with epilepsy and other illnesses. Doctors who are researching it have found that it can reduce the frequency of seizures more than other medications, and it also has fewer side effects than traditional forms of medication. The compound helps to block seizures because it dampens and blocks brain receptors from absorbing other chemicals that could trigger a seizure. Because of these benefits, the FDA approved Epidiolex, which is the very first marijuana based drug as a form of medical treatment, in June of 2018. It is specifically used to treat a couple types of childhood epilepsy, but even adults with epilepsy say cannabidiol is a huge help.
Reducing Chronic Pain
Another one of the most helpful uses for cannabidiol that I've read about is dealing with all sorts of nasty types of chronic pain. People have long used marijuana for its pain relieving qualities. For example, Queen Victoria was prescribed marijuana for her menstrual cramps back in the day! Cannabidiol could be great for pain relief because it allows people to get the benefits of pain relief without having to load up on Tylenol or NSAIDs, but from what I've read, it seems to only work when THC is in the mix. A CBD/THC combo could potentially be helpful for things like multiple sclerosis, arthritis, heavy menstrual cramps, Crohn's disease, chronic migraines, and more. I personally haven't had much luck trying CBD only (without THC), but I know many people who swear by CBD topical muscle rubs or tinctures for pain.
Soothing Anxiety and Depression
If you've been dealing with anxiety or depression, cannabidiol can help. Some say it creates a slightly relaxing and uplifting effect that helps to smooth away the constant negative thoughts associated with these mental disorders. It may also help you sleep. Cannabidiol can be a great way to help people find balance, deal with stress and cope with social anxiety. I personally noticed that CBD gives me a bit of relaxation along with a slightly fuzzy brain. Most of the people I have talked to who use CBD for anxiety don't get the brain fog reaction that I get. I always have weird reactions to everything and I'm super sensitive so I hope you'll try it for yourself and let me know what you think. My good friend and fellow cruelty free blogger, Courtney, from Phyrra.net swears by her CBD tincture for anxiety!
Preventing Inflammation
Over the past few years, research has found that those who smoke marijuana have a much lower inflammation level, despite the risks associated with smoking anything. It turns out that the reason marijuana could help to reduce inflammation is actually from cannabidiol. The medication activates certain receptors in the brain and halts overall levels of inflammation. Since inflammation worsens problems like arthritis, multiple sclerosis, lupus, and other autoimmune disorders, cannabidiol may be very effective for people with autoimmune disorders. It may help to reduce the severity of symptoms and keep flare ups from happening. Doctors are just starting to study the anti-inflammatory effects, but they definitely seem promising! CBD is also found to have brain-protective, antioxidant properties. I don't recommend smoking because that has its own health issues. You can use an oil tincture under the tongue, an edible, or try vaping (which has its drawbacks too but also lets you absorb a lot more CBD than other methods).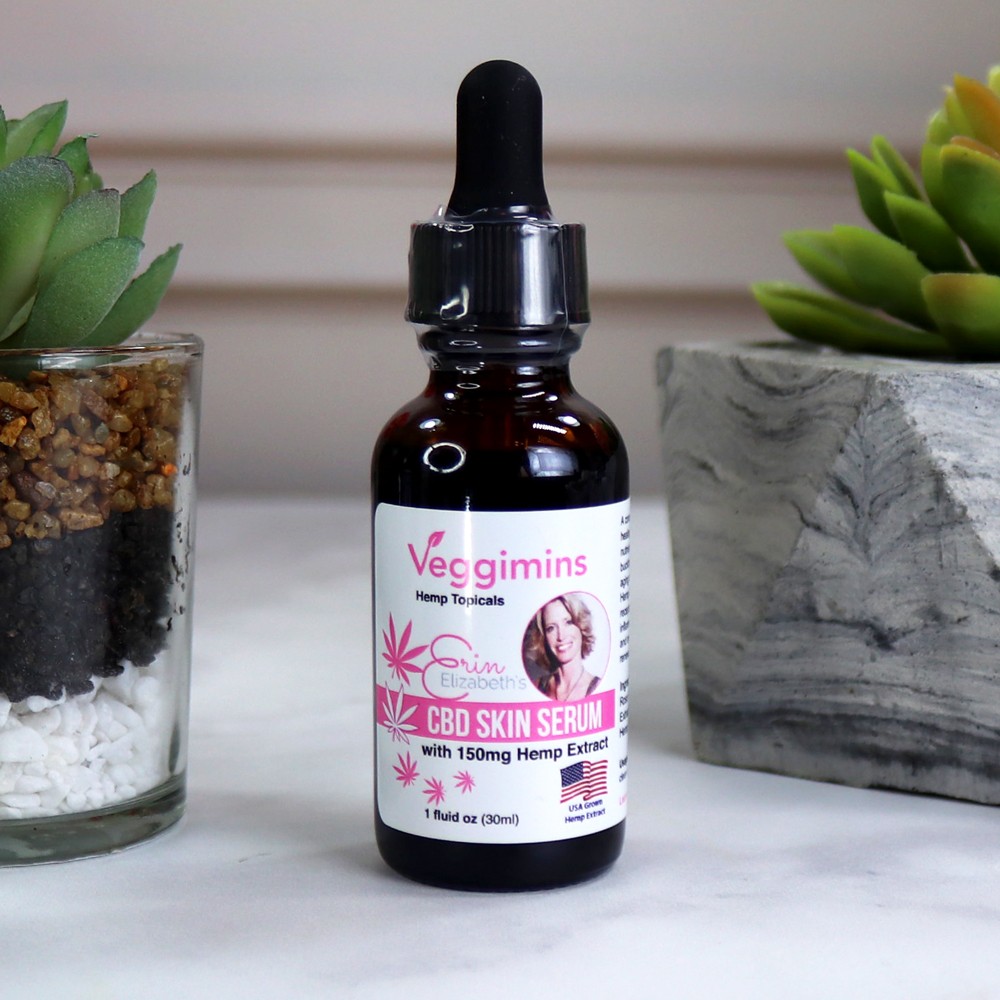 CBD in Skincare
There has been a lot of interest in CBD and hemp seed oil in skincare recently. Some say it helps to lower inflammation in skin, helps the life cycle of basal cells in your skin, act as an extremely powerful antioxidant, and even help with acne (lowering oil production and acting an an antibacterial). I was under the impression that hemp oil was a pore clogging ingredient, but now my interest is piqued, so I'll try some CBD skin serums out and report back!
Preventing Metabolic Disorders
Some people think that cannabidiol can cause weight gain because they picture the stereotypical stoner wolfing down a bag of chips when they have the munchies. However, you may be surprised to learn that the appetite stimulating effect of marijuana is actually from THC. In fact, one of the few side effects of cannabidiol is that it may cause a reduced appetite. Studies have found that those who use cannabidiol are far less less likely to suffer from metabolic disorders that cause obesity. Cannabidiol may help with controlling metabolic disorders because it MAY lower the levels of fasting insulin and regulate the system that decides where fat will be stored. There's a study in the American Journal of Medicine here, but remember – correlation is not the same as causation!
I haven't experimented with CBD enough to know if this is true for me, but if you have, please let me know in the comments below! Also important to note – marijuana smoke has an estrogenic component that can mess with your hormones (and not great for weight loss or acne in my experience), but CBD and THC themselves don't seem to be estrogenic in normal doses (yay!). CBD may also help with intestinal permeability (leaky gut) and other gastrointestinal problems but there's not much research done in this area yet.
Is CBD Legal?
All of the benefits of cannabidiol might sound great, but I'll admit I was a bit worried about the potential legality. The exact legal nature of cannabidiol changes depending on where you are. In the United States, it is still a schedule 1 drug that is illegal under federal law. However, people interested in using cannabidiol should keep in mind that states can set up laws that may not always agree with federal law. Therefore, 30 states allow the use of cannabis products, including cannabidiol, for medical conditions. In addition to those 30 states, 16 more states have allowed people with medical problems to use cannabidiol even though other forms of marijuana are not legalized. The only four areas where you cannot get any cannabidiol products legally (currently) are Idaho, South Dakota, Kansas, and Nebraska.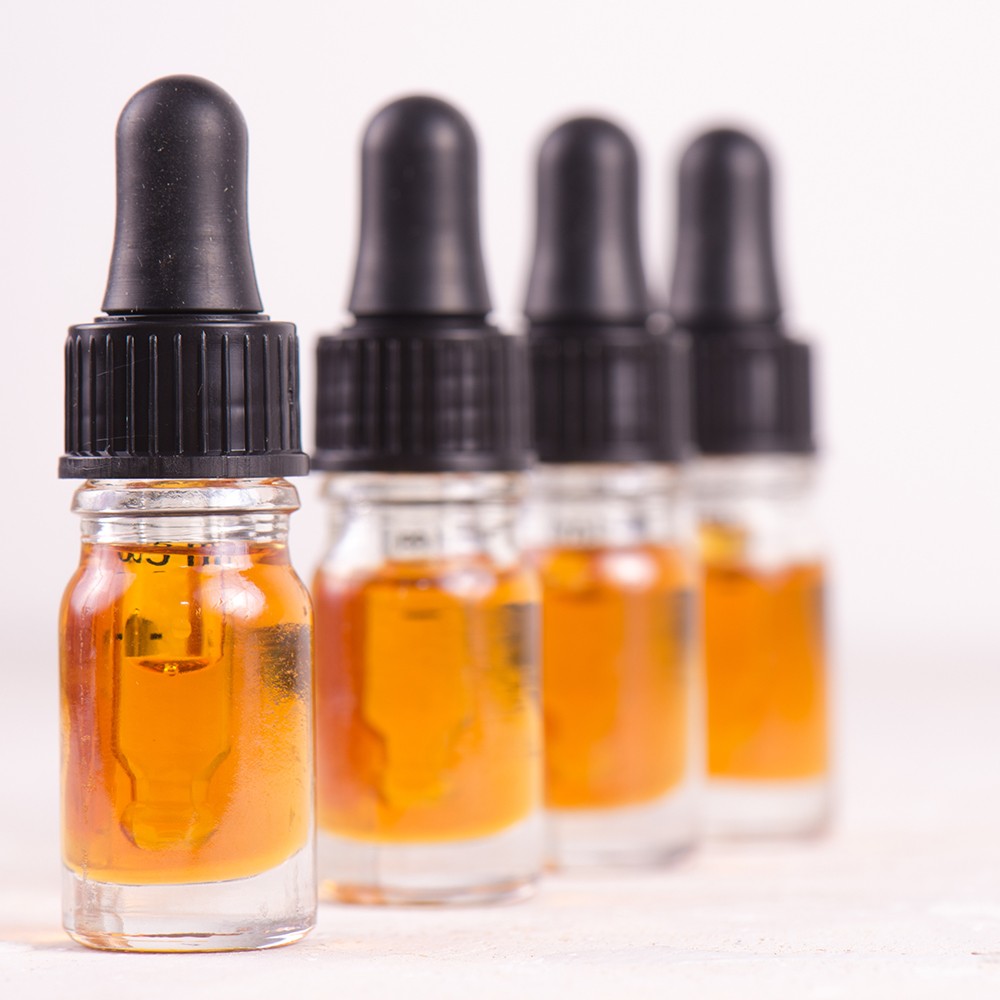 How Do You Get and Use CBD?
Just like the legality of cannabidiol, your ability to actually purchase the product will change depending on where you live. If you live in one of the eight states where cannabis products can be purchased without a prescription, all you need to do is find a shop to buy it in. If you live in one of the 38 states where only medicalized versions of cannabidiol are allowed, you will need to check out the law to see if you have a condition that legally qualifies you for medical cannabidiol. You will then need to visit a doctor and get a prescription. Once you have the prescription, you can visit a dispensary to get cannabidiol. Most CBD retailers ship to all 50 states, and I don't see anyone getting locked up for CBD, but always check your state laws before you order CBD online.
The exact amount of cannabidiol you take may vary, and you should always follow your doctor's orders. However, the average standard dosage is 25 milligrams twice a day. I'd suggest keeping it low for the first few times, or you might find yourself feeling way too relaxed at first! The medicine is normally sold as either a paste or a tincture. Patients typically take it orally by applying the correct amount under the tongue, letting it absorb in the mouth, and then swallowing. It can also be taken orally as a pill or an ingredient in a piece of food. There are all sorts of yummy candies, cookies, and fudges made with cannabidiol.
If that's not the type of thing you're interested in, there are other ways to get cannabidiol into the system besides swallowing it. It can be turned into a liquid that can be used in a vaporizer or inhaler, and it can also be turned into a cream that you can smooth onto your skin. There's even some unusual products like cannabidiol laced tampons for cramps. If you are interested in using cannabidiol, you will find that there are countless ways to take it!
Where to Find Cruelty Free CBD
Okay so where should you get your CBD? You may need to find a dispensary, or you may be able to buy it online. I recommend looking for organic CBD because the cannabis plant can absorb poisons from the soil easily. Note that some companies use organic plants, but they haven't gone through the process to certify it, which to me, is acceptable (sort of like when a brand is cruelty free but not Leaping Bunny certified), but it may not be acceptable for you. So do your homework and ask questions! And I've also been told it's useful to look for a full spectrum CBD. Full spectrum means that an oil or product contains all of the cannabinoids that are found in the cannabis plant in nature, rather than just CBD. Full spectrum products are associated with the "entourage effect" – this refers to the increased effectiveness of these products due to the different cannabinoids working synergistically.
Here are some CBD companies I have tested out myself, and can recommend. None of these have paid to be included in this article. Samples were sent to me to review.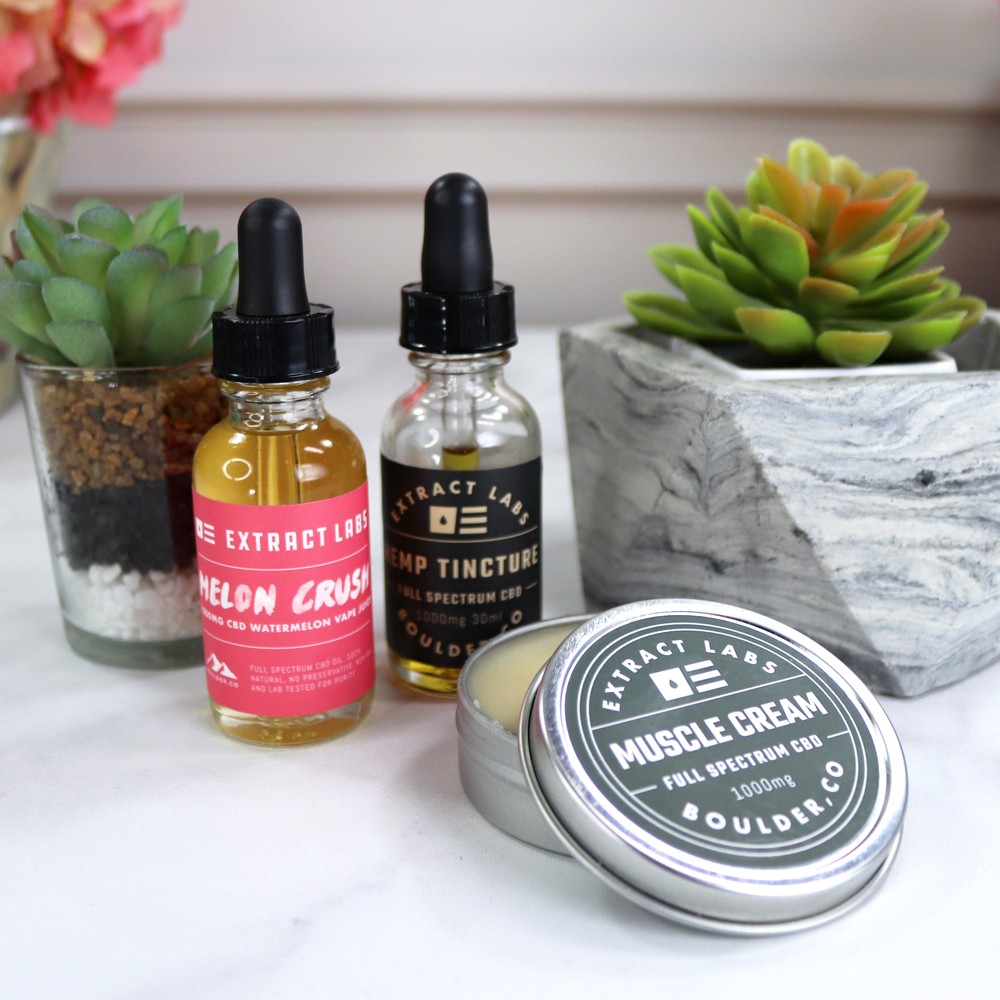 Extract Labs– Full spectrum CBD tincture, CBD vape juice, CBD massage cream, shatter, crumble
Extract Labs ships to all 50 states and almost every country worldwide. Their CBD products comes in lots of fun flavors, and they have muscle and body creams with infused CBD as well. Their facilities are registered with the FDA and licensed with the Colorado Department of Public Health and Environment. Every bottle that leaves their lab has a full set of 3rd-party Certificates of Analysis associated with it that is available online. Each set of testing for ingestible and vape products includes a separate analysis for the cannabinoid profile, potential microbial life, mold, heavy metals, residual solvents, and pesticides/herbicides/insecticides. Most companies only provide an in-house pass/fail sheet, but Extract Labs publishes each batch online for anyone to review. Follow Extract Labs on Instagram.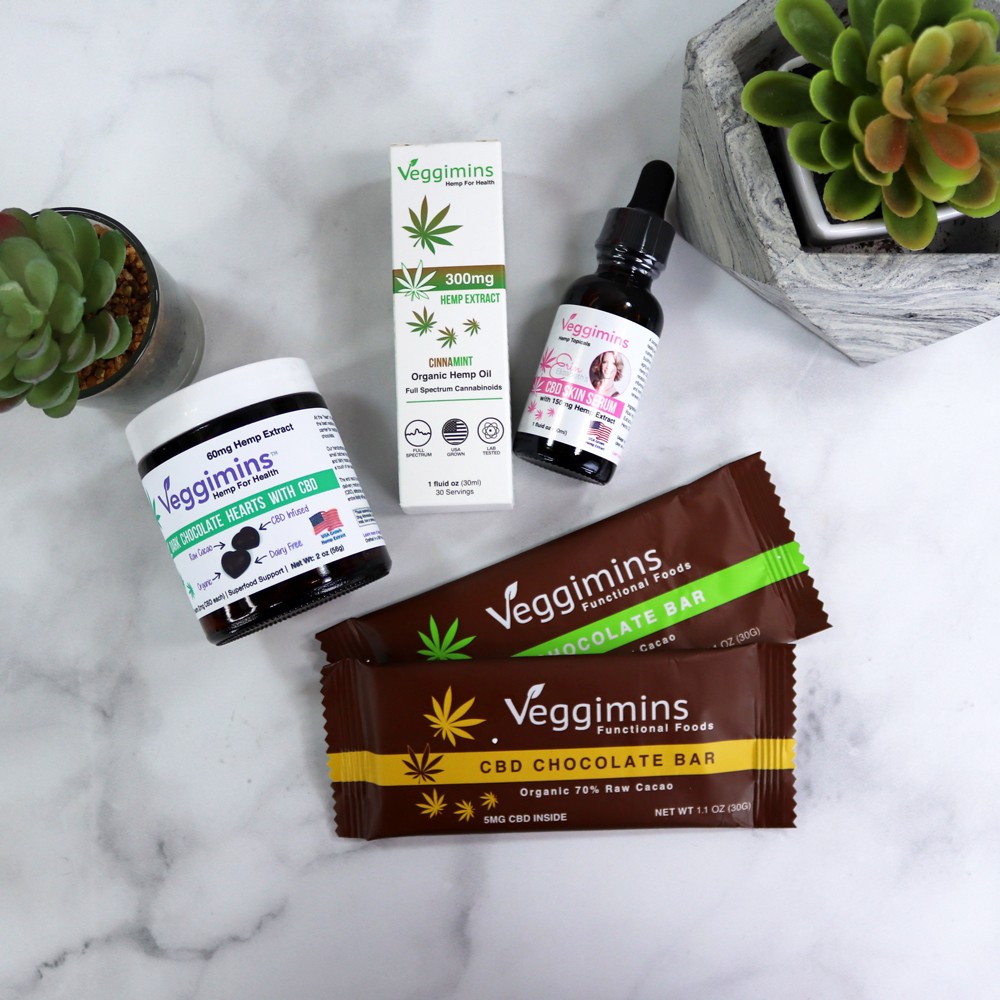 Raw Guru – Veggimins CBD chocolate bars, CBD chocolate hearts, CBD skin serum, CBD for pets
Raw Guru products are made in small batches with great attention to detail. Their entire facility is strictly free of gluten, dairy, corn, soy and GMOs, and they have some really delicious vegan (dairy free) and paleo CBD chocolate hearts and bars, as well as a CBD skin serum that is made with pure hemp CBD. Organic hemp, sea buckthorn, rosehip, argan, raspberry seed, and exotic marula fruit oils work to boost hydration, improve elasticity and replenish the skin with a bounty of essential fatty acids, vitamins A, C, and E, carotenes, and flavonoids. I'm also really into their paleo, vegan chocolate, bars and nut probiotic products! Follow them on Instagram.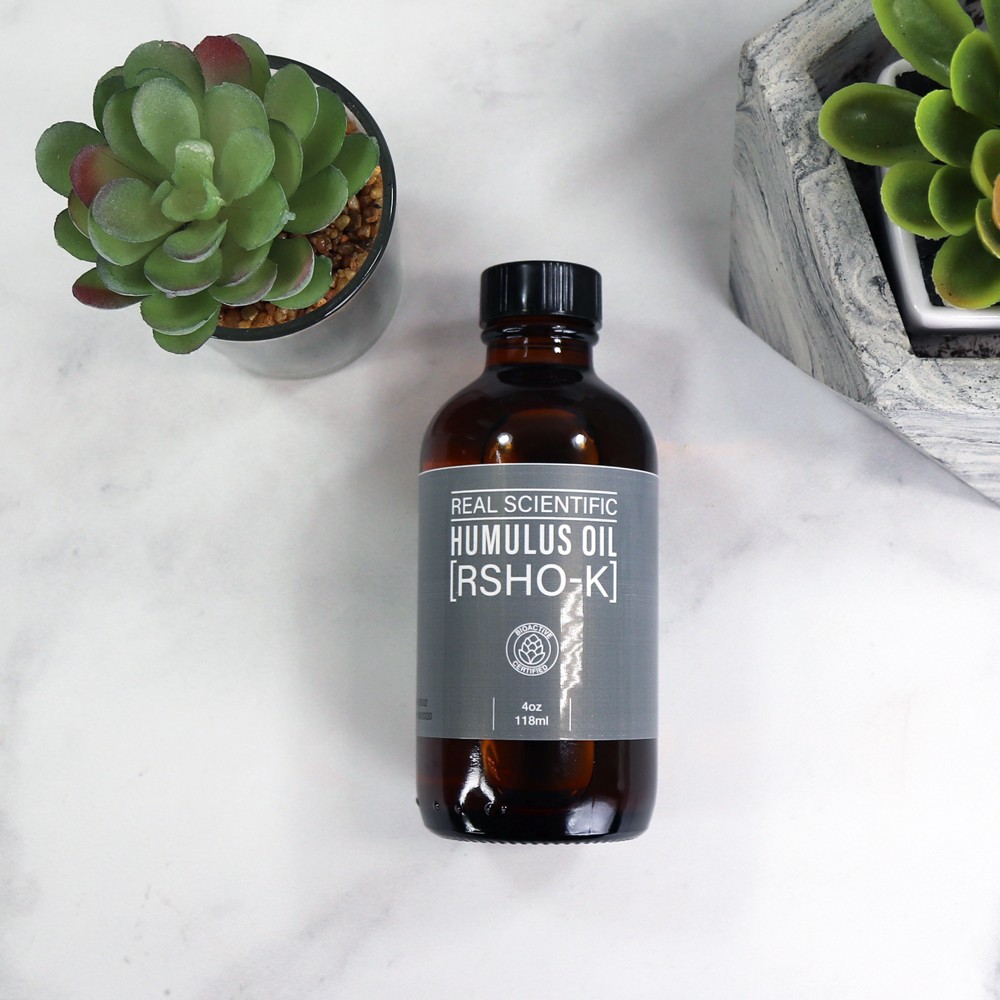 CBD Oil from a Non-Cannabis Source– Real Scientific Humulus Oil (RSHO-K) is made with a non-cannabis source of CBD, so there are no trace amounts of THC at all. Less than a decade ago, a team of doctors and scientists discovered an alternative source of CBD in the jungles of India. Then, they selectively bred the plants to create a potent CBD oil extract. The main ingredient is considered GRAS – generally regarded as safe – by the FDA.
Diamond CBD – Full spectrum CBD oil tincture, CBD massage cream, CBD edibles
Diamond CBD has an online shop with every kind of CBD you could want from full spectrum oils to massage creams and edibles. Their team is made up of doctors and scientists and they are dedicated to producing quality CBD products. Their products are carefully monitored throughout the production process, and include 100% natural, lab tested, CBD extracts. They would like to offer My Beauty Bunny readers 50% off – just use coupon code IG50.
If you've tried any type of CBD, I'd love to hear your experience – either good or bad! Let me know in the comments below.