Zoya Summer 2015 Collection Island Fun and Paradise Sun
Zoya is one of the leading cruelty-free, 5-free nail polish brands out there. They're always coming out with fun and exciting new colors – and this time they didn't disappoint. Zoya has released two new collections for Summer 2015. The Island Fun Collection and the Paradise Sun Collection. Each of the collections has 6 vibrant polishes. The nail polishes in the Island Fun Collection are bright and have a cream finish. The Paradise Sun Collection is composed of a handful of colorful, metallic nail polishes.
We'll start off with the Island Fun Collection: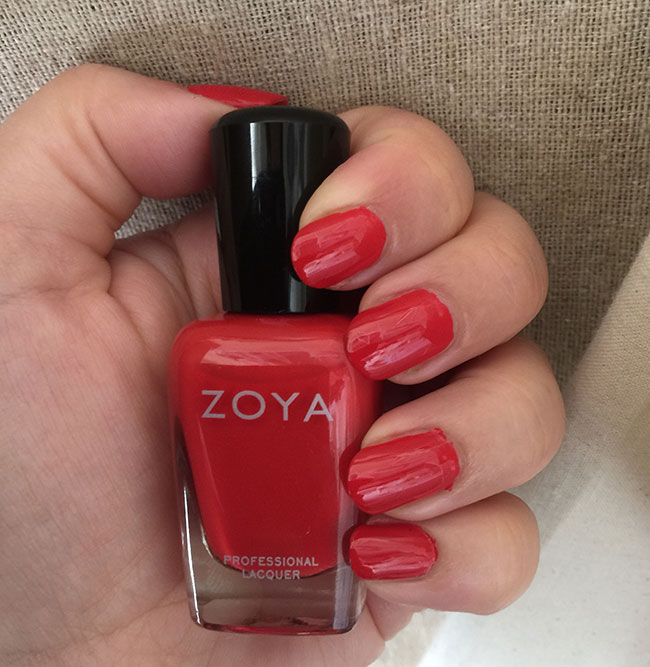 Demetria is a beautiful poppy-red. It's warm-toned so it will really compliment a golden skin tone this Summer 😉 This polish is highly-pigmented, opaque, and full coverage. This will be a must-have this Summer!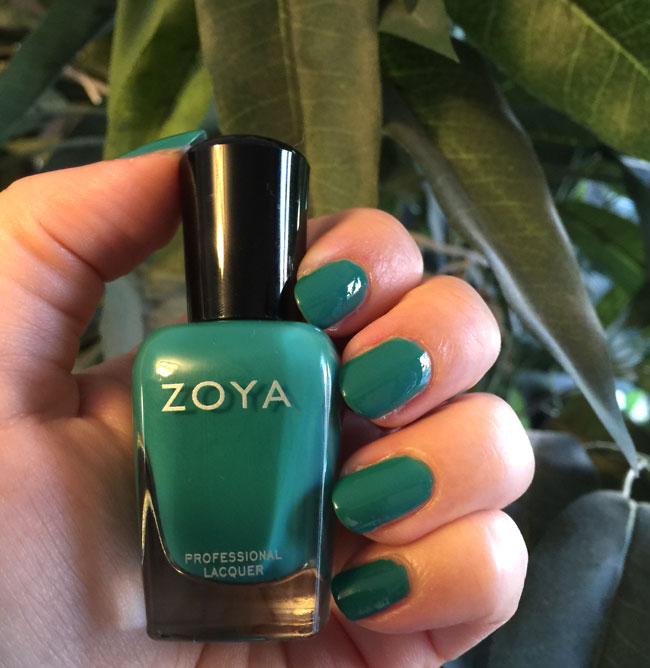 This blue-green polish is called Talia. It has a nice, beachy quality with its cool undertone and creamy finish. Talia applied super smoothly and is fully opaque.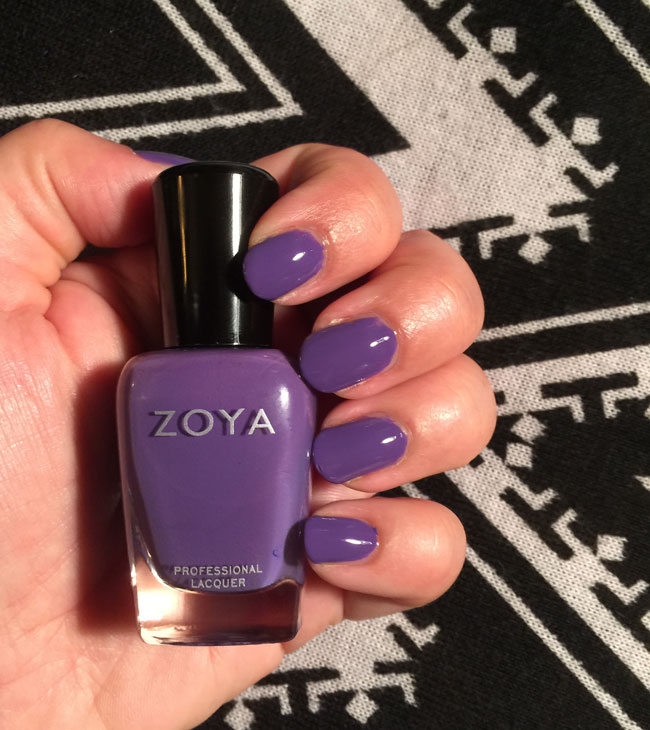 Next up, we've got Serenity.This one is a vibrant, cool-toned purple. Right up my alley! Serenity is going to flatter a multitude of skin-tones because of it's cool undertone and full coverage. Love!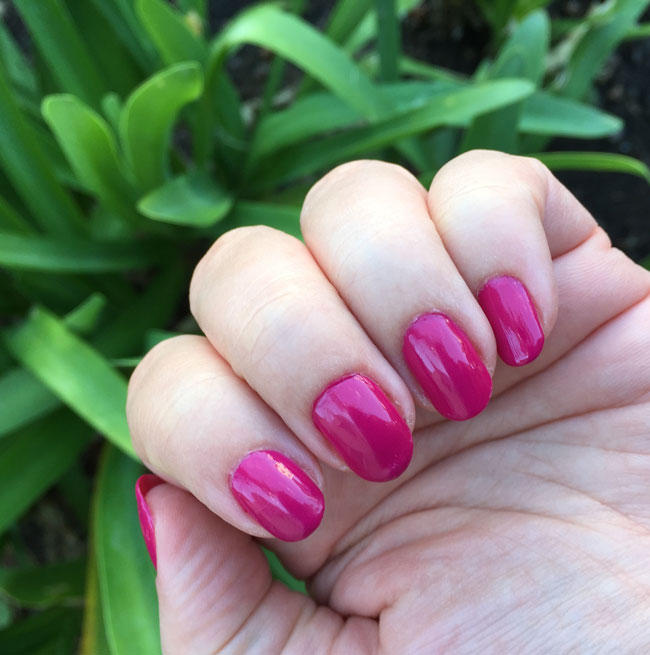 This is the shade Nana. This hot fuchsia is going to be great for the Summertime because it has a warm undertone, which makes it extremely wearable. Let me just add – it's super pigmented! This shade really reminds me of beautiful Summer flowers!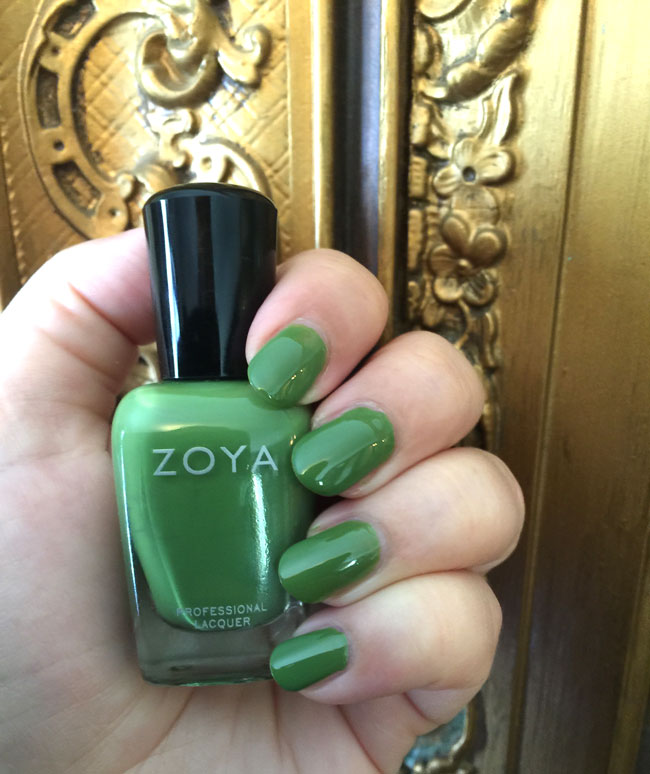 This one is called Jace. This is a vibrant but wearable jade green. It's very fashion-forward and modern – great for all of you fashionistas who like to make a statement! This shade has a warm undertone and full coverage – so just 1-2 coats and you're good to go!
Now let's take a look at the Summer 2015 Paradise Sun Collection from Zoya.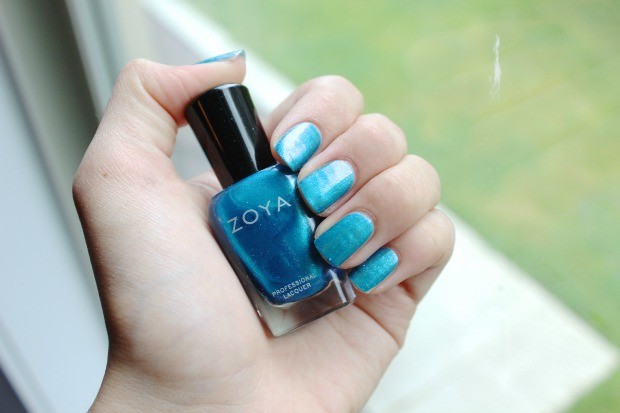 Zoya Oceane is a beautiful metallic blue. It's going to be perfect for Summer with it's cool undertone and not to mention – it's very reminiscent of blue ocean waters!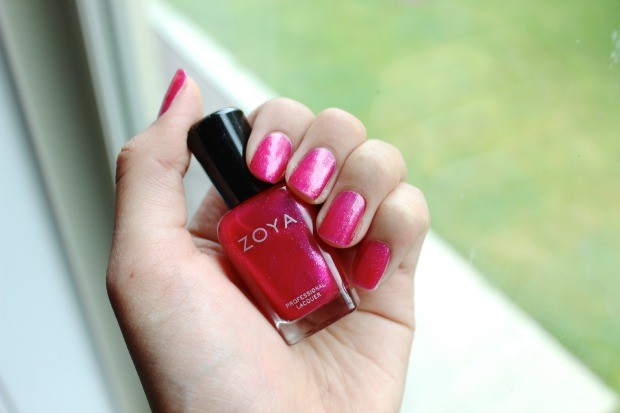 Zoya
Mae
 is a warm-toned magenta. Great, bright Summer color! This one is fully opaque and has a metallic finish – the perfect addition to a golden tan and Summer accessories!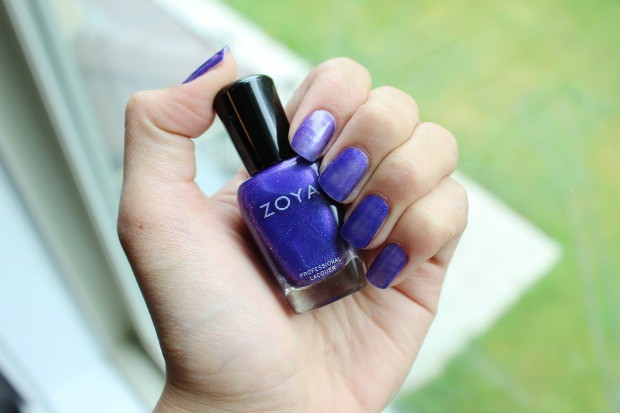 Isa is a deep purple with a beautiful metallic aqua sparkle running throughout it. This is a buildable color – you'll be able to achieve full opacity with just 2-3 coats.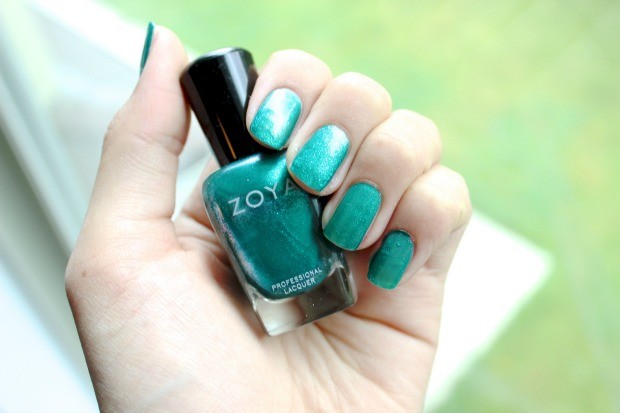 Selene is a gorgeous teal with a pearly aqua shimmer. Let's just take a moment to say.. this is the PERFECT mermaid color. This green-blue shade is fully opaque and will be flattering on a multitude of skin tones. (Mermaids included.)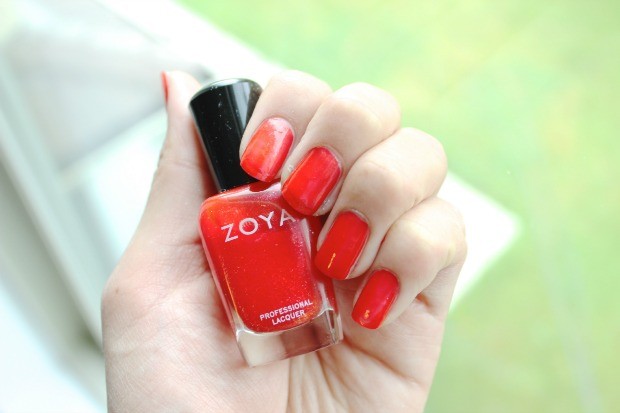 Image 5: Aphrodite is a fiery red-orange. This will be a great warm-toned Summer red. It has a slight metallic finish to it that will really bring your nails to life under the Summer sun!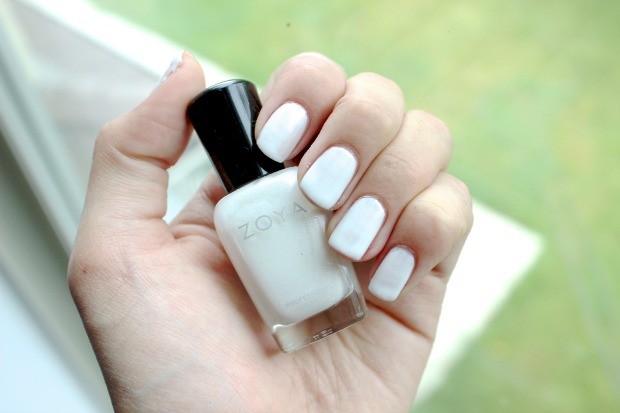 This is by far my favorite shade from the Paradise Sun Collection. Genesis is a pristine white with a subtle metallic finish. This one reminds me of a shiny, white crystal! It's completely opaque with just 2 coats and is really going to compliment a Summer glow! Love!! 
I'm going to be getting so much use out of these Summer polishes from Zoya! The Summer 2015 Island Fun and Paradise Sun Collections are unique, vibrant, and beautiful! You can share your pics with hashtag #EveryDayZoya to be featured on their website!