Tazeka Aromatherapy – Relief On The Go
In today's age there are so many ways to "treat" the body and help with ailments and sickness, but there is always the choice to go the holistic natural route. While the medicinal route is beneficial for certain things, it's always great to have the option for healthy, holistic options such as aromatherapy.
It was only recently that I discovered Tazeka Aromatherapy and decided to test some of their products and see how they would benefit me. Because sometimes you just don't want to load up on medicine when there are less risky options to choose from. And often a combination might even be better! It's also a great way to uplift the mood, increase energy, and improve overall wellness!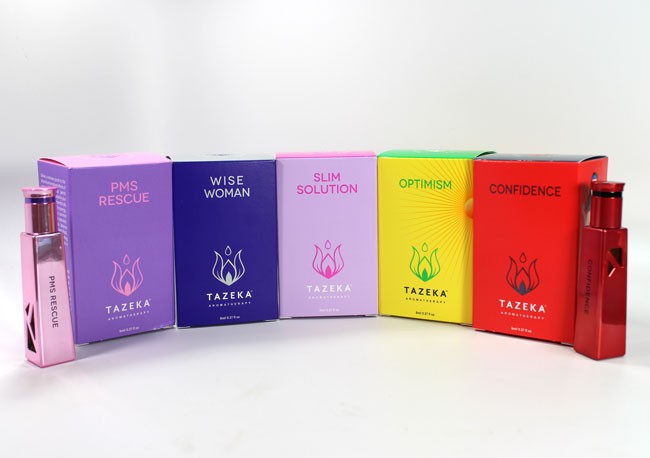 Some people think holistic means no scientific research, and it's all bunch of hooey. Totally not the case. In fact, Tazeka Aromatherapy takes great effort to understand and test their aromatherapy oil blends for reliable results. They also make sure to use ethical practices in all their formulating methods and use the finest ingredients such as 100% organic pure essential oils for a healthier you. They also use a high quality Vitamin E as their preservative so not to worry about parabens or other questionable ingredients such as phenoxyethanol.
Tazeka Aromatherapy understands that essential oils can and should be used just about anywhere, and have made their products easy and portable to use. While some oils cannot be put directly on the skin, their blends are specifically made to be rolled on or inhaled without worry. Just pure goodness in a beautifully packaged tube for a variety of uses. Truly – the boxes are beautiful and the roller balls are also gorgeous!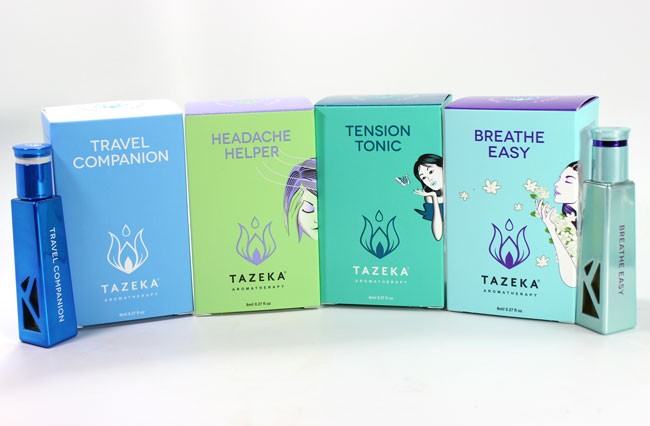 I tried all of the scents. Some were much more suited for my nose than others. My faves are PMS Relief, Tension Tamer, Slim Solution, Concentrate, Aphrodite (yeah!!), Motivation, and Optimism. What does that say about me? I am a true workaholic and a little boost of motivation and relaxation sound like a great combo to experiment with!
I also tried Nonstop Thoughts, Motivation, Headache Helper, Confidence, Travel Companion, Meditation Guru, Balance, and Ares (the partner to Aphrodite – I'll let you figure out what that does!). These can all be used by men and women, and they make great gifts! Have a friend who's a new mom? Or someone who's been stressed or going through a rough time? Send 'em all! They'll need 'em!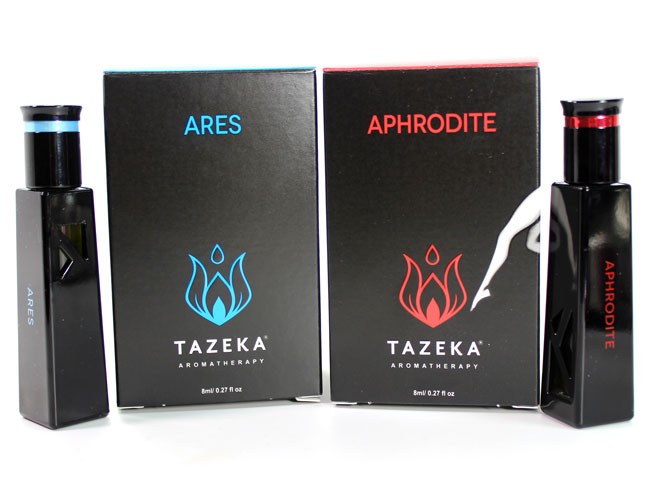 To find out more about Tazeka Aromatherapy, you can visit their website which has a link to their blog with a boatload of information on aromatherapy benefits. They can also be found on social media : Facebook, Instagram, and Twitter, so make sure to connect with them to learn more about this brand.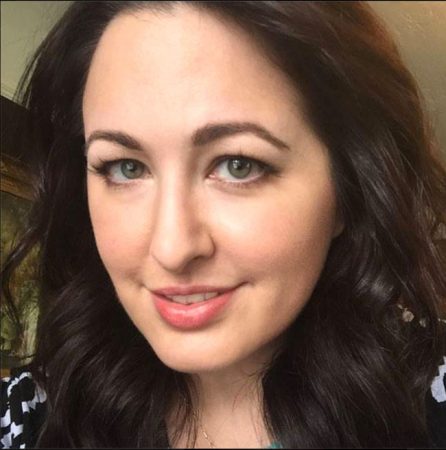 Jen Mathews is the Chief Bunny and social media maestro for My Beauty Bunny. She is also the President of Top Tier Media, a social media agency for beauty, fashion, health and lifestyle brands.