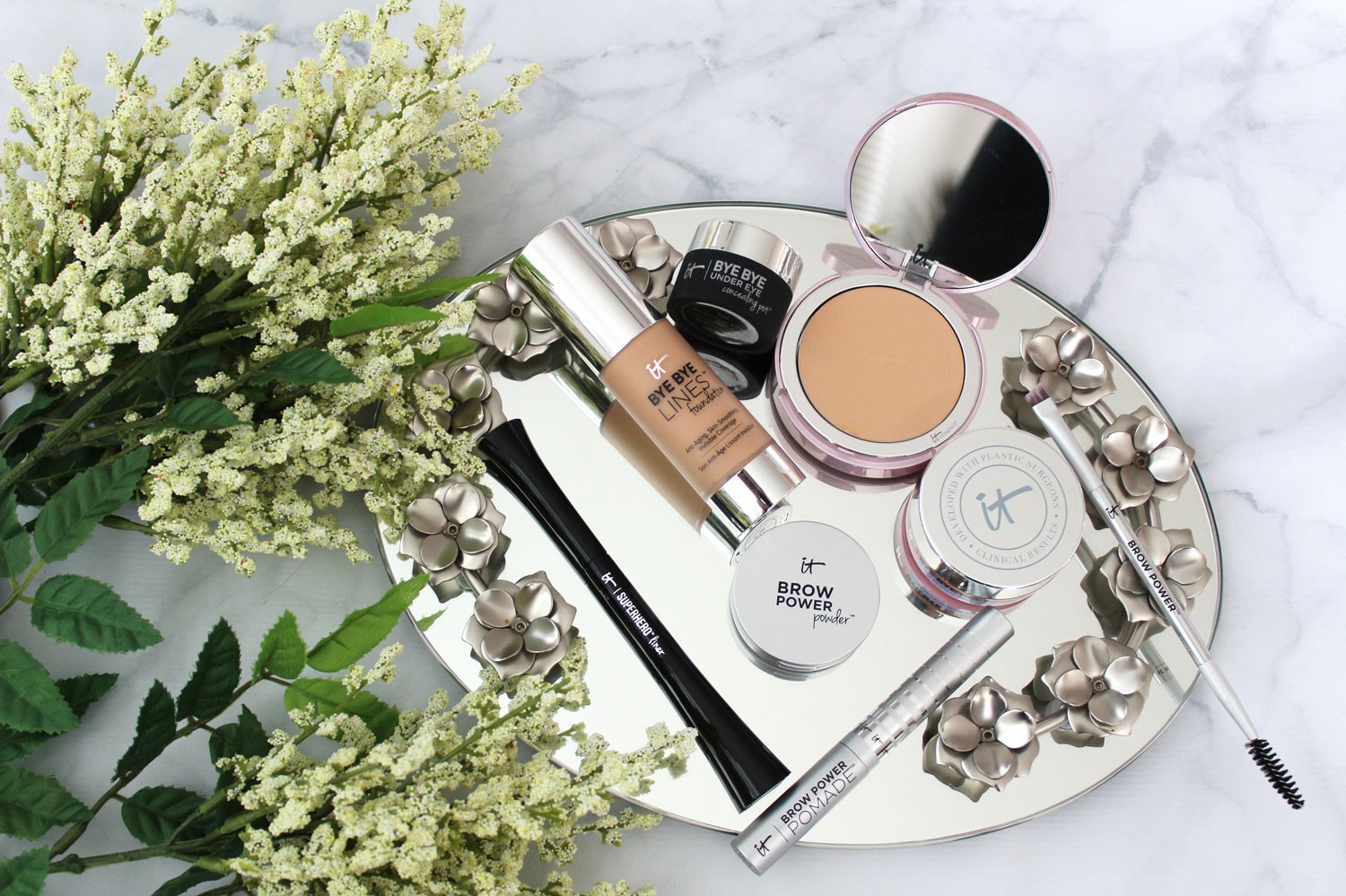 New Fall 2017 Releases from IT Cosmetics Review and LOTD
In case you didn't hear, IT Cosmetics came out with a bunch of new products which is SUPER exciting to me because I've enjoyed their products in the past. I've always appreciated the fact that the brand was developed with the help of plastic surgeons and includes anti-aging, skin-improving ingredients in all of their products. I thought it would be fun to use a handful of the samples sent to put together my typical simple day to day look using IT Cosmetics products as much as possible to complete the look.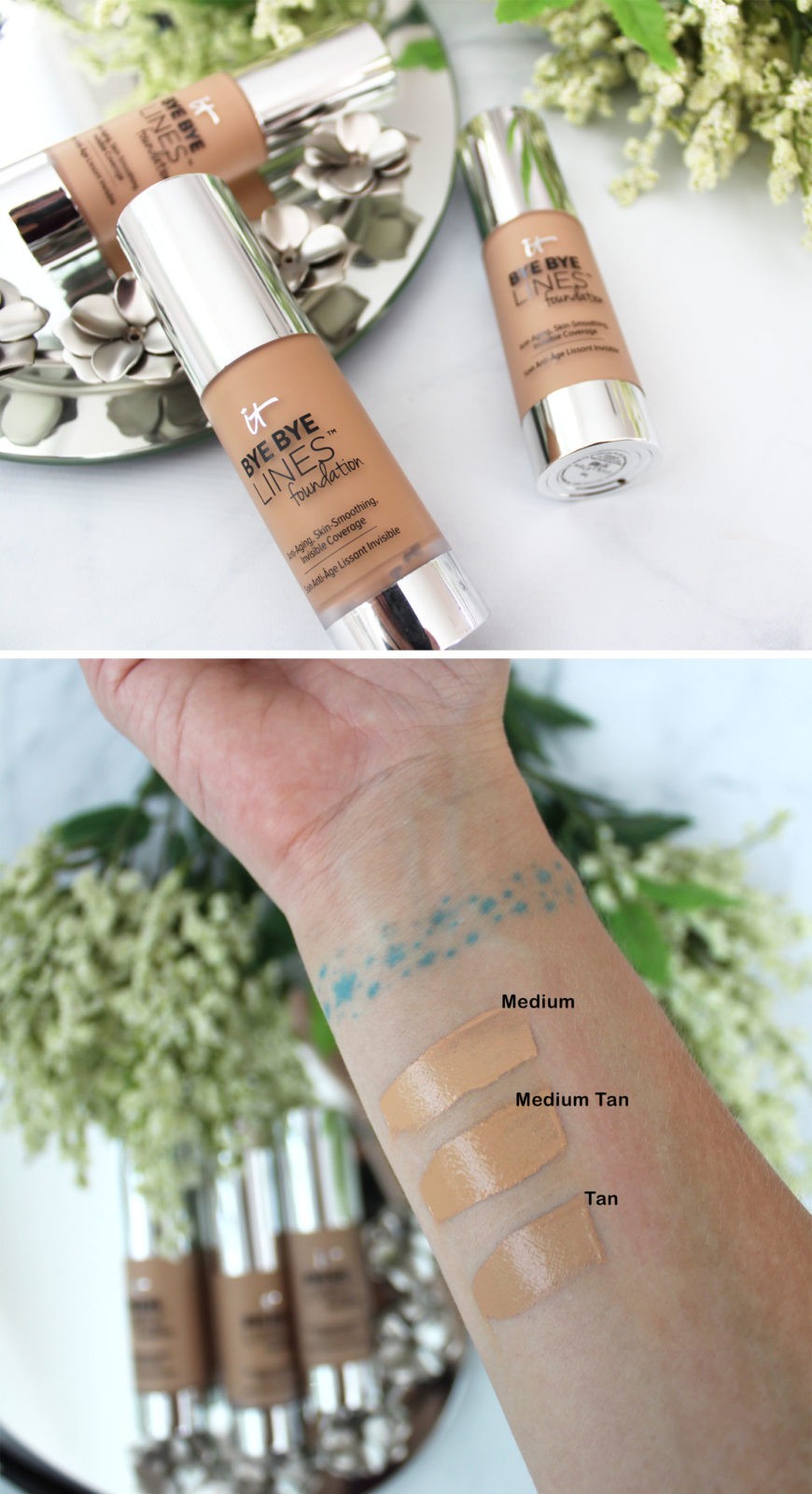 I usually wear foundation, even if its halfway through the day when I finally apply it, so I was really excited to try their Bye Bye Lines Foundation. It comes in six different shades (three that I swatched in my skin tone range) and is said to give sheer to medium coverage with a luminous finish. It also contains anti-aging peptides, collagen (marine – not vegetarian), and argan oil. I'm a big fan of their Confidence In A Compact foundation which gives a more dewy finish, but I'm open to all and was curious how well it wore. I found out that I bumped up a shade to Medium-Tan this summer, and that it blends beautifully on the skin. This is not matte, and not dewy, but light and luminous as described.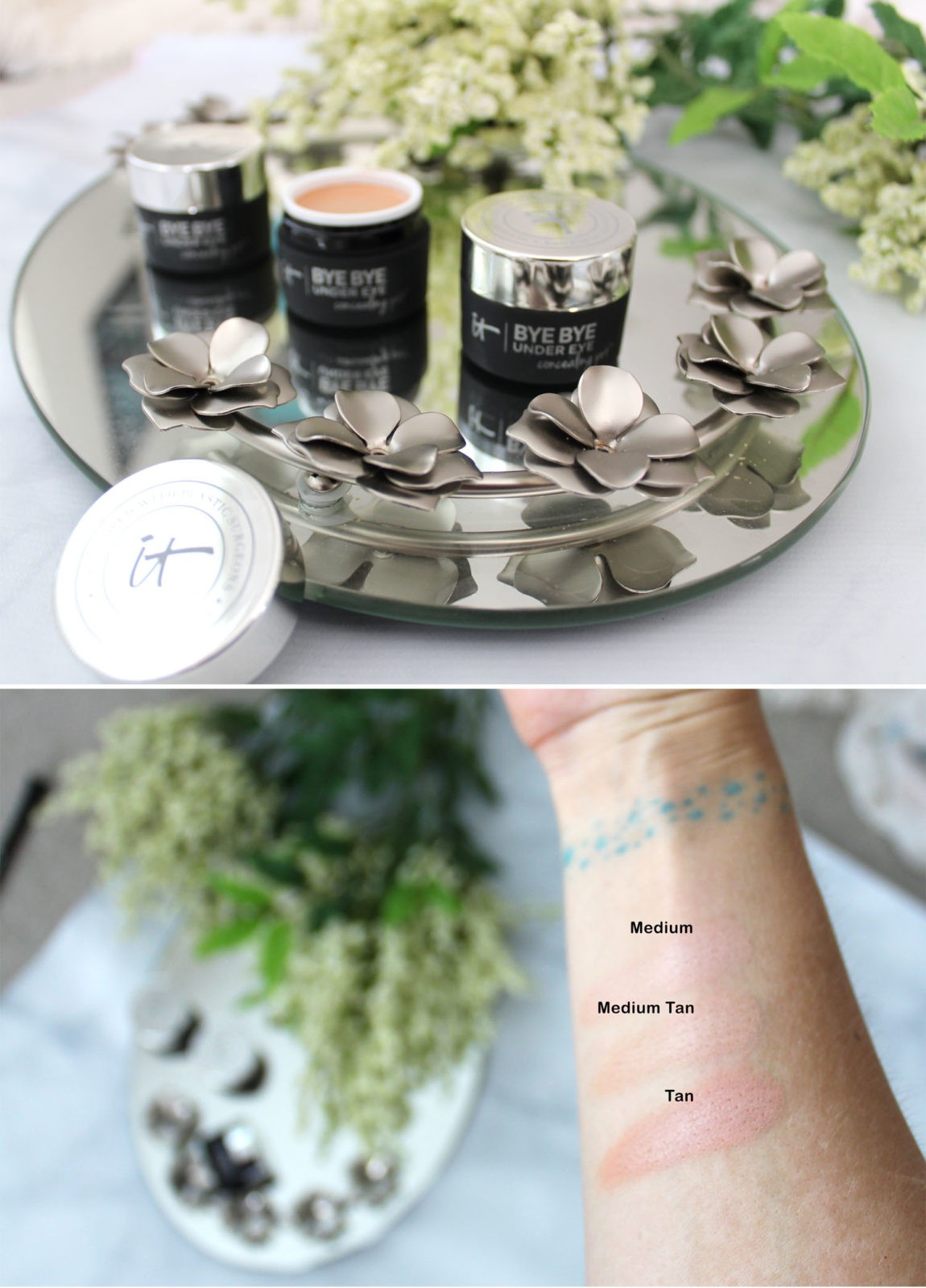 Next up was the (new and improved) Bye Bye Under Eye Concealing Pot. This was exciting to use because I have used the original Bye Bye Under Eye in the tube for years, but knew you had to be careful with application or it was cakey and would crease if not careful. This new concealer in a pot is the answer to that. BOTH products have GREAT coverage (truly, bye bye under eyes), but this one has a much thinner, weightless application. It feels like I use nothing and I just dab and pat it in where I need it (not just for eyes!). The concealing pot comes in six shades and is already a must have in my book. (Note: Jen had a different opinion – see her review here.)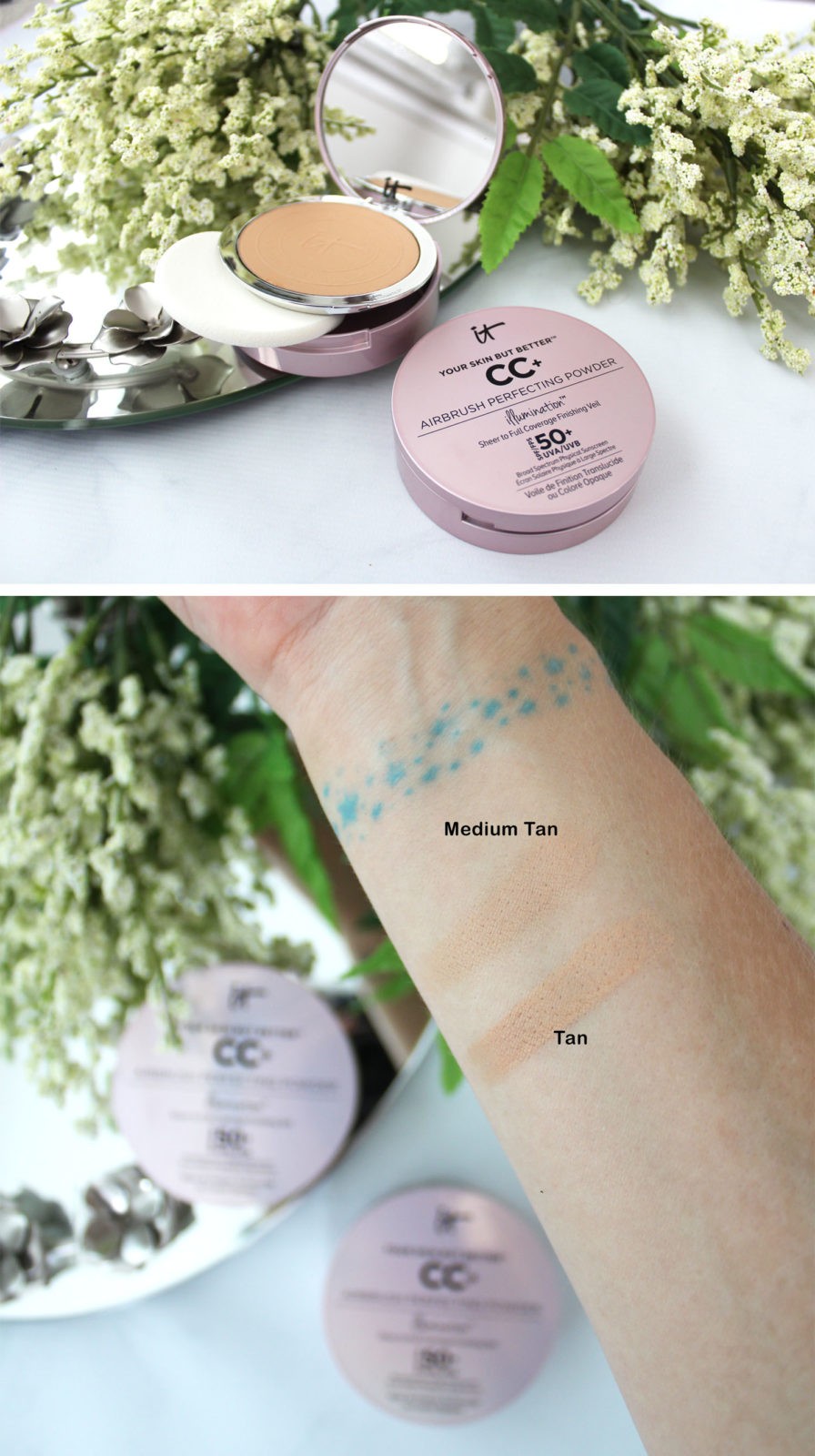 There are two new powders that was added to their line as well, The CC+ Airbrush Perfecting Powder Illumination and the Bye Bye Breakout Powder. Both are to be used as a finishing powder, but one is obviously for acne-prone skin. The CC+ Airbrush Perfecting Powder Illumination come in seven shades and can have sheer to full coverage. Since I use it as a last step thing, I do not apply with a heavy hand, so I can't comment on the full coverage claim. It comes with a round sponge for application but I prefer my big fluffy brush instead. The Bye Bye Breakout Powder is a loose powder and comes in three shades. The formula includes zinc oxide, kaolin clay, tea tree oil and sulfur to fight off blemishes. I used this along my jawline since that's typically where I'm affected from time to time. I go extra light with both of these powders since that's my preference. Neither powder felt heavy or settled into lines.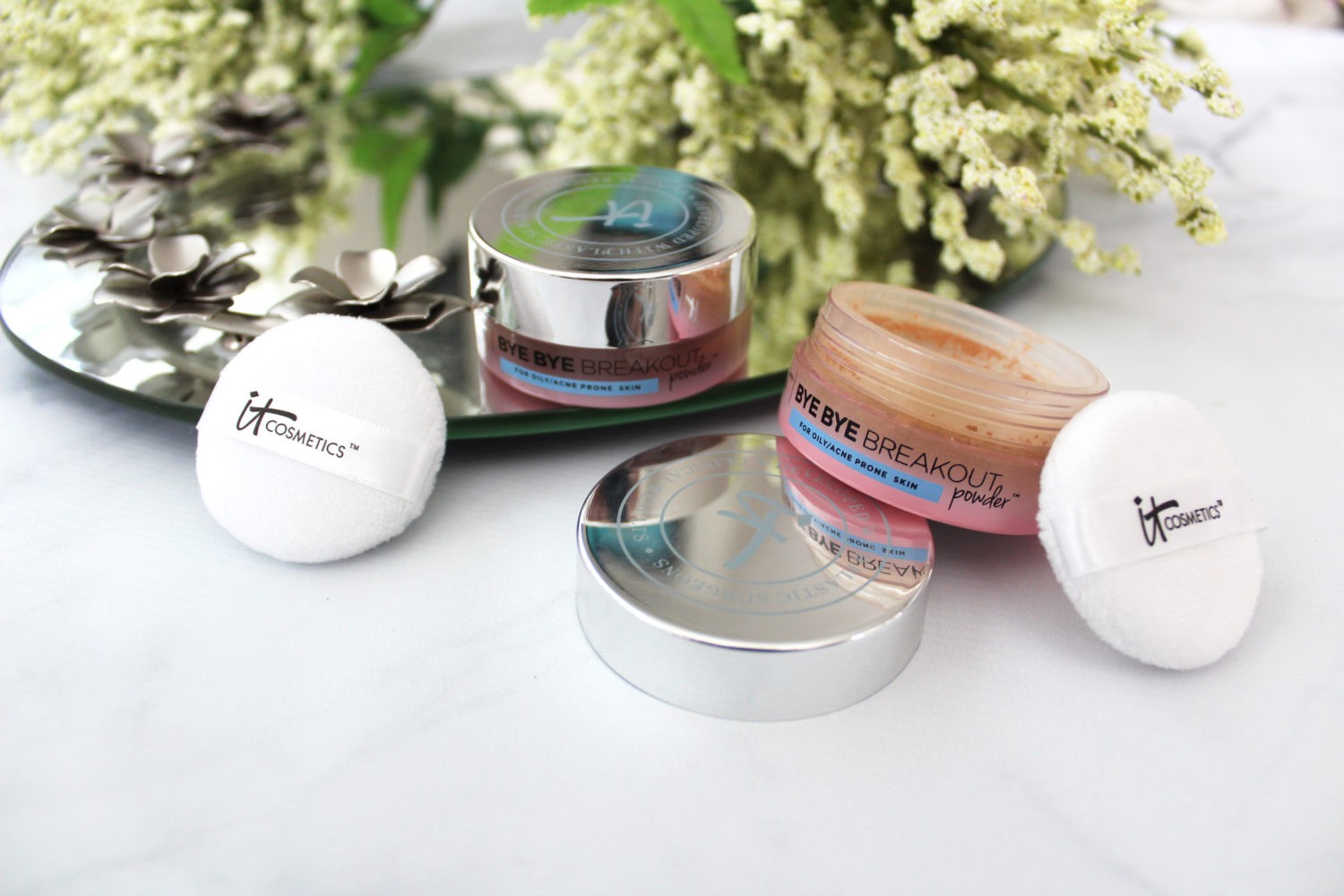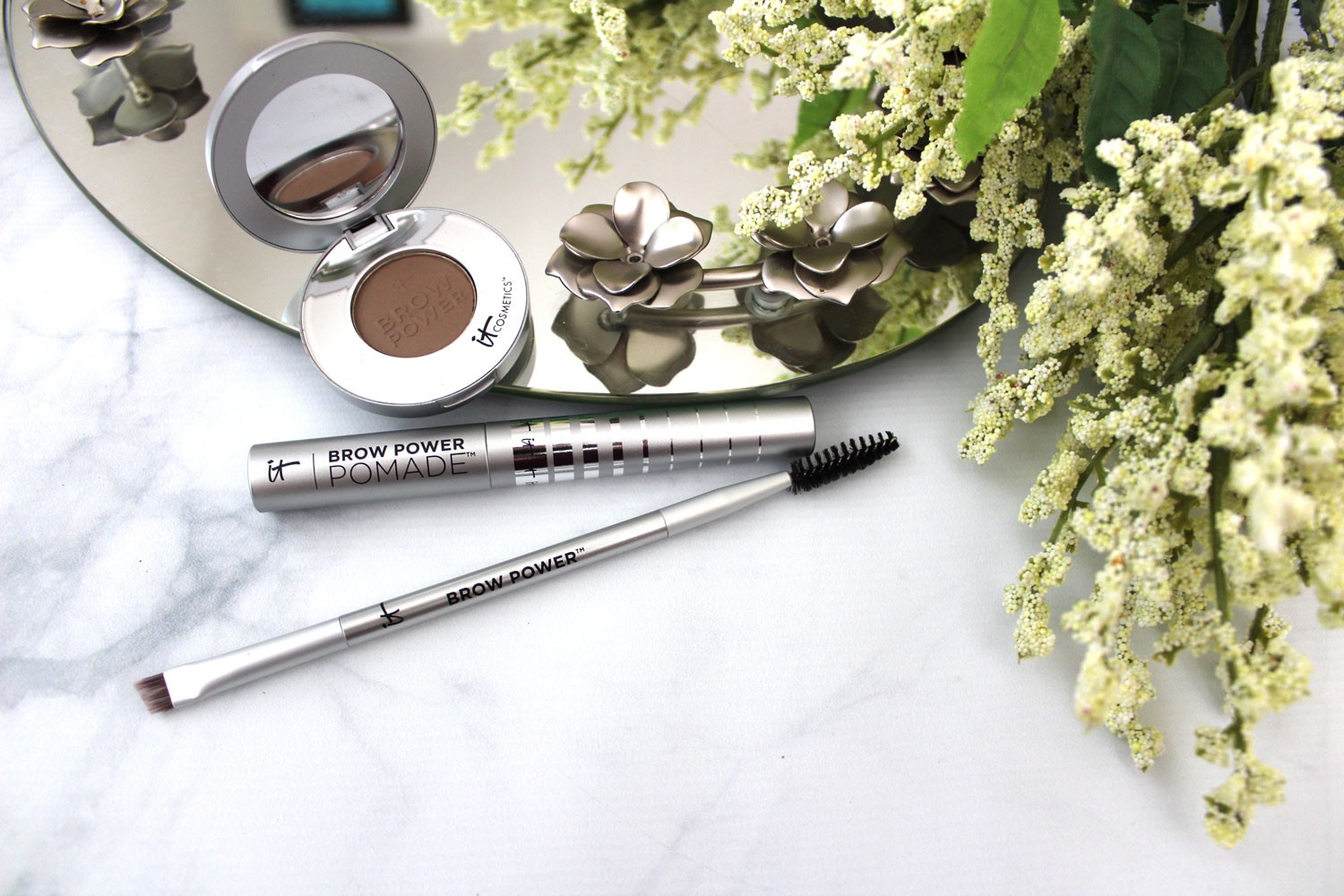 If I'm doing foundation, you better believe I'm going to need some brows too! I have sparse, light brows so they need to be filled and shaped. IT Cosmetics came out with their Brow Power Powder and it has this crazy technology where depending on how hard you apply the product is how dark the color can be. The powder comes in one shade that somehow magically works for all! I used the new Heavenly Luxe Brow Transformer Brush #21 which has a stiff angled end and a spoolie on the other. I then follow with the Brow Power Pomade to set the shape.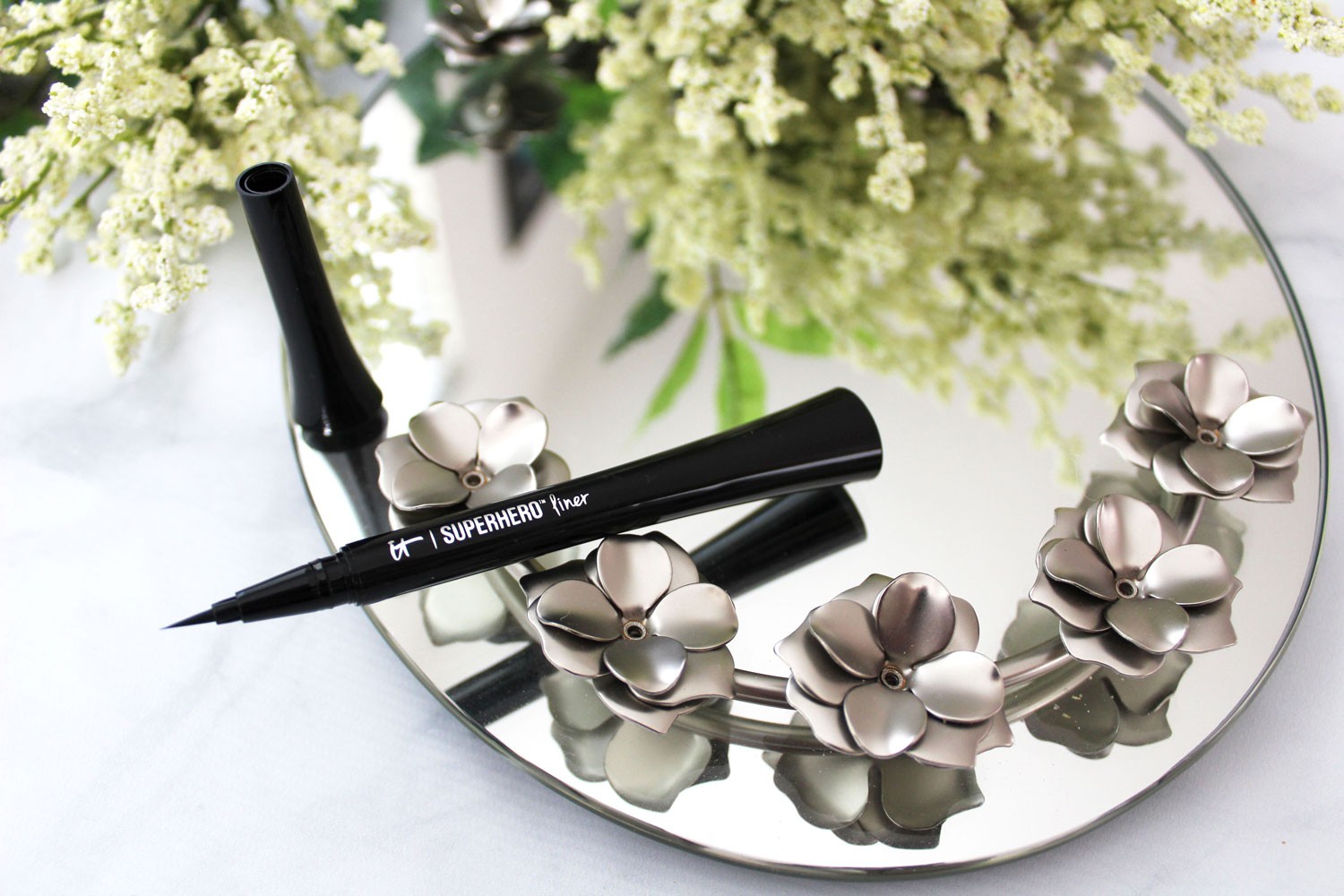 Next thing I do is eyes so I pulled out an old Naturally Pretty palette and applied the lightest colors to the entire lid since I would be following with the new, Superhero Liner. I don't do very well with liners, I basically avoid them because I can never seem to get it right, but here comes IT Cosmetics with their versatile 24-hr waterproof liquid gel liner and I can actually do it! It has a super fine tip, but can go thicker with a little pressure. Nothing smears, bleeds, runs or fades. This liner is the bomb. And this is coming from someone who doesn't usually use liquid liners.
I then finished with my own Superhero Mascara and the Je Ne Sais Quoi Quad for some blush, bronzer and highlight. As you can see, My day to day look is simple and clean. I work from home– I'm not going glam, I'm going natural since my day consists of baby swim classes, working from laptop and phone, and Target and grocery runs!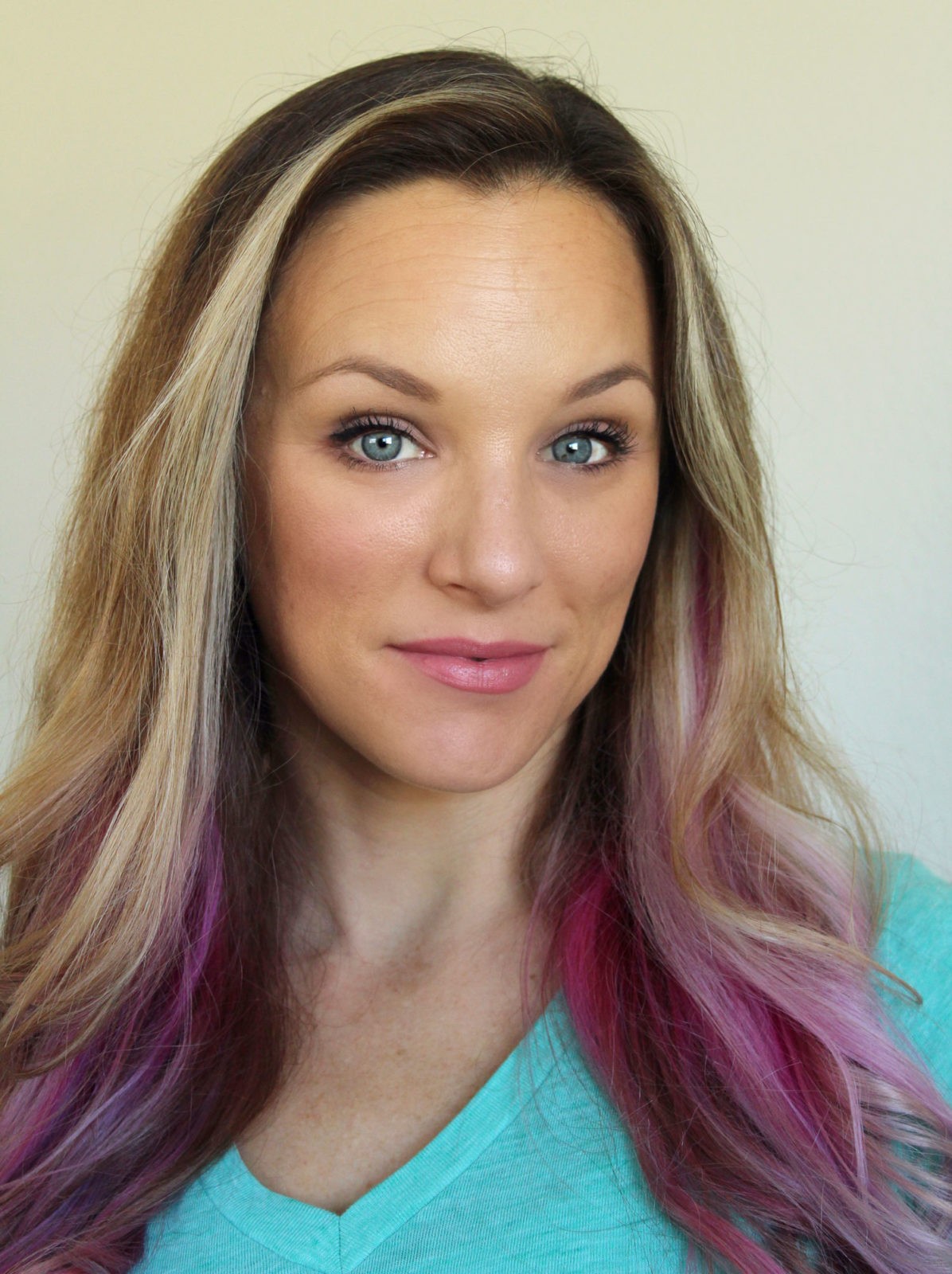 Did you see anything that you might like to try? Share in the comment section below!