THE LIPSTICK LEAGUE – WEEK OF 4.18.17
Question of the Week: Are you a depotter, or do you prefer to keep your products in their original packaging?
I'm a major sucker for pretty packaging so the idea of depotting actually sends a slight shiver down my spine! Packaging design is one of my favorite parts of the cosmetics industry, so I could never imagine wanting to ruin it. This concept is especially painful for me when it comes to a gorgeous palette. That beautiful packaging gets me every time! One of my favorite recent palette designs is the Too Faced Natural Love palette. It is so pretty and feminine, plus it has a bunny on it! I love how nice and big it is, which allows plenty of room for a very generously sized mirror inside. Though the size definitely does not make it travel-friendly, it will look beautiful displayed on any vanity.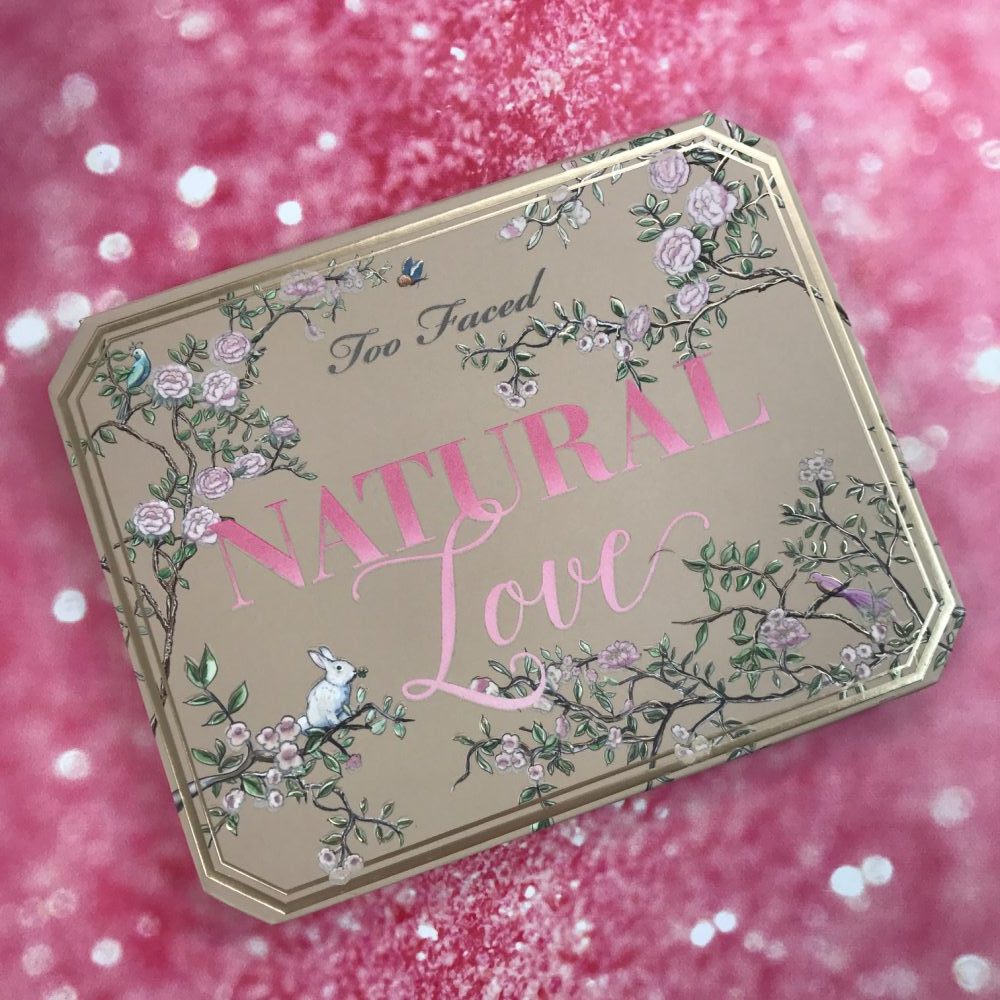 Note: Not all Lipstick League posts are cruelty free.
EauMG – It's Perfume Playoffs! I've put my favorite cherry blossom perfumes into competition to see which one comes out the champion.
fanserviced-b – I'm a big fan of Sunday Riley's $105-per-ounce Good Genes, but I don't love the price, so I tested 16 other lactic acids in hopes of finding a dupe.
Gouldylox – This new Wonder Brush and Blush from It Cosmetics seem too good to be true. Can the brush actually deliver? I've tested it and I have thoughts. Let's discuss!
My Beauty Bunny – Urban Decay's brand new Rehab Makeup Prep line is designed to prep your face for makeup AND cleanse it at the end of the day! I'm letting you know if I think the collection is a hit or a miss.
Nouveau Cheap – NYX is coming to Walgreens! Why is this exciting? I break it all down for you here.
Phyrra – I've got everything you need to know about What's New in Cruelty Free Makeup!
Prime Beauty – is reviewing Neutrogena Naturals in celebration of Earth Month. This is green beauty that is affordable and available at the drugstore!
we heart this – Sing it with us: "Bathe like an Egyptian!" Then, check out The Body Shop Almond Milk and Honey Body Care Collection. (Hey, that kinda rhymes.)
Beautygeeks – gets into the geeky formulation details of Riversol, a derm-created line for sensitive skin; here's how to get a 2-week trial kit for just $3 shipping (CAN/USA)!
Blushing Noir – What if I told you a SMART MIRROR exists & it tells you all about your skin woes as well as the best products to use AND what order to use them in? This is not a drill – you NEED the HiMirror Plus Skincare Analysis Mirror in your life ASAP …and it's not as expensive as you might think (but I'll give you a coupon code anyway)!
Clumps of Mascara – I'm late to this but turmeric in skincare is my new favorite thing. And a turmeric scrub? I'm in love!
(Wondering what the Lipstick League is? Find out here.)
EauMG is Currently Craving: I'm loving Pinrose's newest makeover. But, what I love even more is the fragrance Sun Saint. I want to smell like I've left all my worries and ran away to a tropical island paradise.