Cruelty Free Lashes
If there's one thing I don't do often enough to spice up a look, it's uses false lashes. They can instantaneously enhance your look in either a bold or can't quite put your finger on it way. PUR Cosmetics recently came out with several pro versions of 3D silk, cruelty-free lashes and I was able to get a chance to try them all out.
PUR Cosmetics teamed up with celebrity makeup artist Melanie Viger to create light-weight, reusable lashes handcrafted from luxury silk for the most natural look.
I received six different style of lashes to try ranging from delicate and whispy, to dramatic and full. I definitely prefer the more delicate, simpler styles –I think they just suit me more. However, it didn't stop me from having fun with some of the more wild styles that feature high volume and longer lengths.

Socialite – The most "delicate" of the bunch. Perfect for enhancing and creating a cat-eye look with lashes that get increasingly longer as they reach the outer corners of your eyes. These were my favorite ones to play with and could see myself reaching for these the most.
Flirt – If you're looking for dramatic length, then this set will be your favorite. They add a bit of volume and make your eyes really stand out.

Bombshell – This is the "full" version of the cat-eye lashes.  If you want to really enhance your winged eye look, these are for you. These truly make your eyes look like they have multiple layers of luscious lashes!
Jetsetter – These lashes give the ultimate uplift with their high volume, winged look that creates a super sexy eye. I'd save these for date night!

Trendsetter – If you want to go for a more stylish look, this set of lashes features alternating lengths that teeter on the dramatic side.
Diva – These lashes up the glamour with it's added length and a bit more volume. These feel a bit more "toned down" than the trendsetter version even those they are considered to have more volume than the previous ones.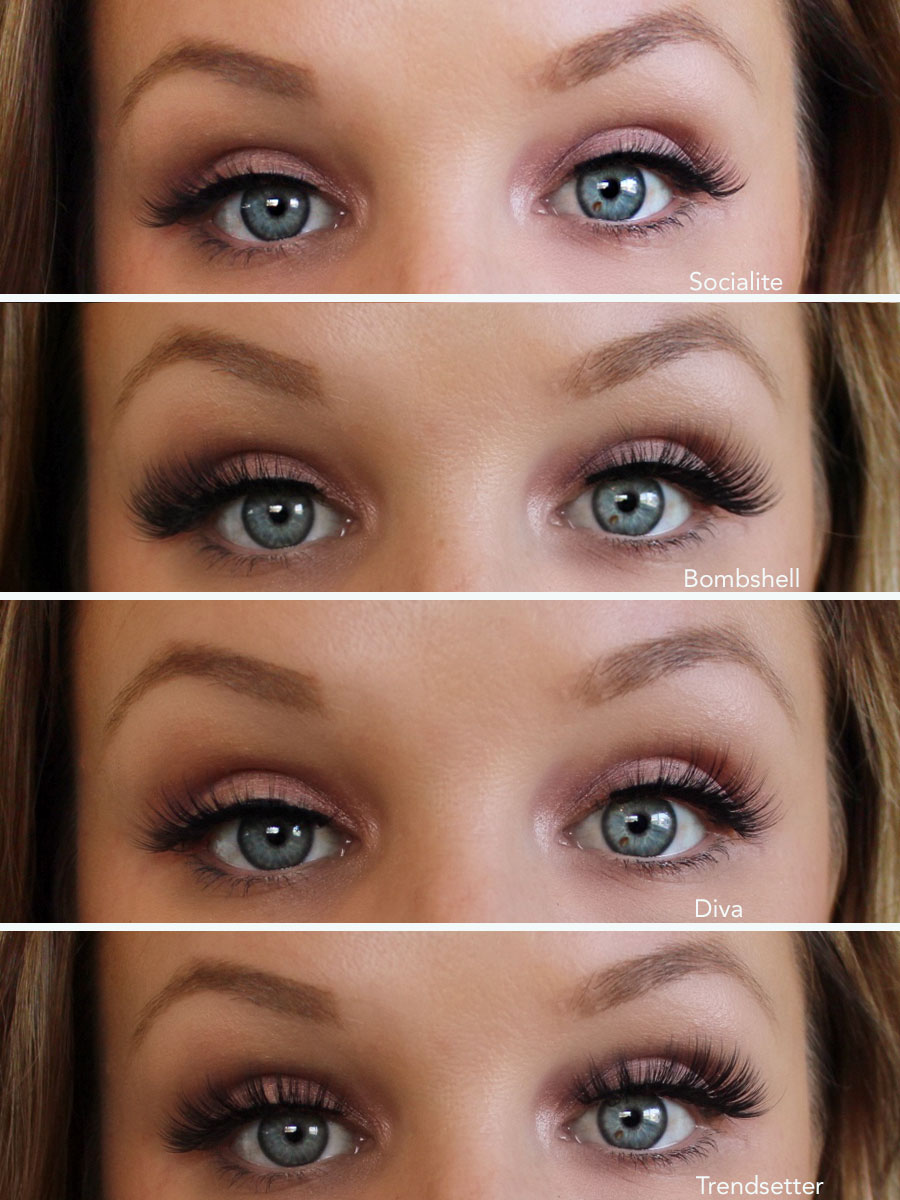 As I said, I like the more delicate versions so socialite and diva were my favorites! Out of the more dramatic options I preferred TrendSetter. I found these lashes on par with others on how easy they were to apply and only needed a bit of trimming to fit perfectly.  I'm not sure how many uses I'll get out of each set, but the box to keep them in is sturdy and I believe keeping them clean and stored safely will ensure they last multiple times.
Are you a lash aficionado? What styles do you prefer from these? Share in the comments below!
To find out more about PUR Cosmetics, you can visit their website or follow them on Instagram.