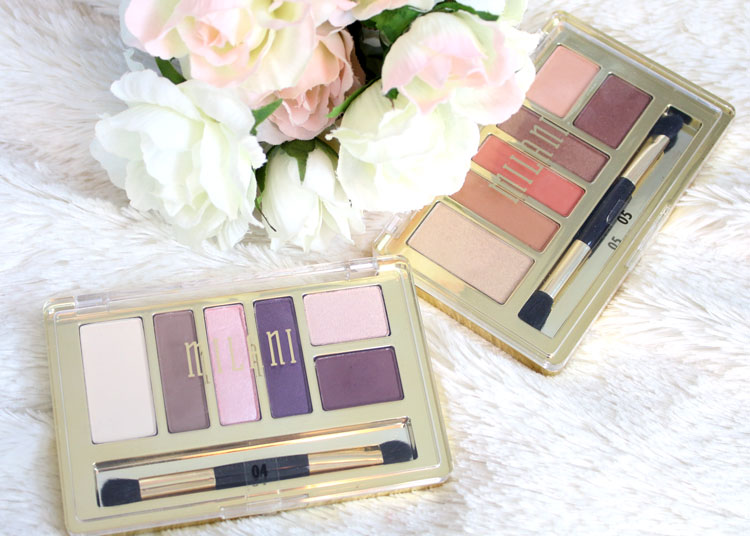 Thursdays with Cheeky Rox: Milani Everyday Eyes Review & Tutorial!
It's always been hard for me to find high-quality, drugstore eyeshadow palettes. Although the notion of paying less for a product always sounds great in my head, I've never been thoroughly impressed with eyeshadows at the drugstore. Don't get me wrong – I've got tons of "holy grail" affordable makeup items, but for some reason, eyeshadows have always been the anomaly! When I heard Milani Cosmetics was releasing eyeshadow palettes, I just knew I had to try them out. Milani is an amazing cruelty free drugstore brand and I've always been impressed with their products in the past. As soon as I tried the Milani Everyday Eyes Collection, I was hooked!
The Milani Everyday Eyes Collection includes six eyeshadow palettes that range from neutrals to brights and warm tones to cool tones. Each of the palettes has a dual-ended shadow brush and six eyeshadows with shades that compliment a specific color family. I love the amount of selection you get with the palettes and the best part is that anyone can find what they're looking for – at an affordable price!
I've got two shades to talk about today:
04 Plum Basics
05 Earthy Elements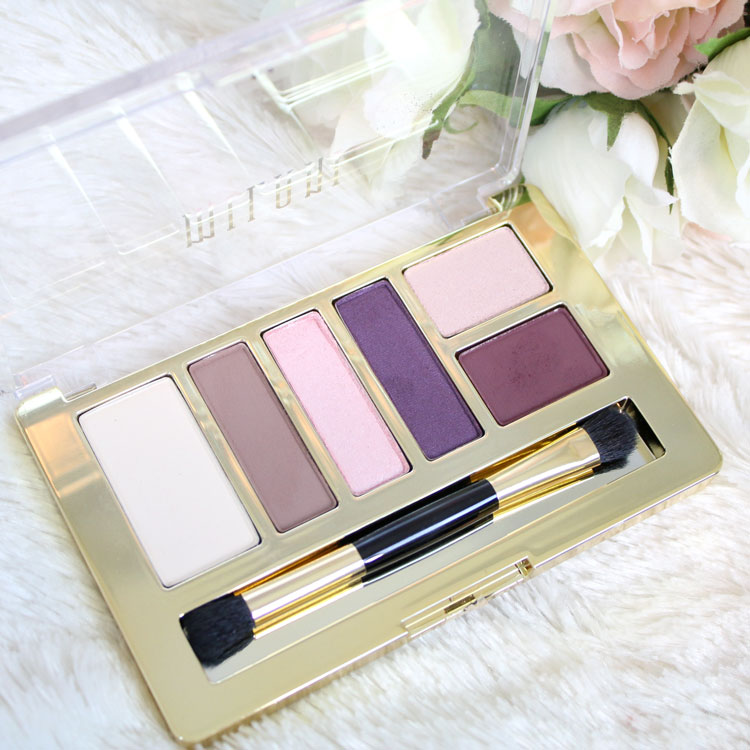 The Milani Everyday Eyes Plum Basics Palette is composed of four matte eyeshadows and two shimmers. I love the tone of the palette – purples are definitely one of my favorite colors to wear! They did a great job putting this palette together because it includes everything I need to create an eye look. There's a beautiful base shade, a cool toned contour shadow and some gorgeously-hued purples. I created an easy smoked out wing using this palette on My Beauty Bunny's YouTube Channel! Stay tuned – it's at the end of this post 🙂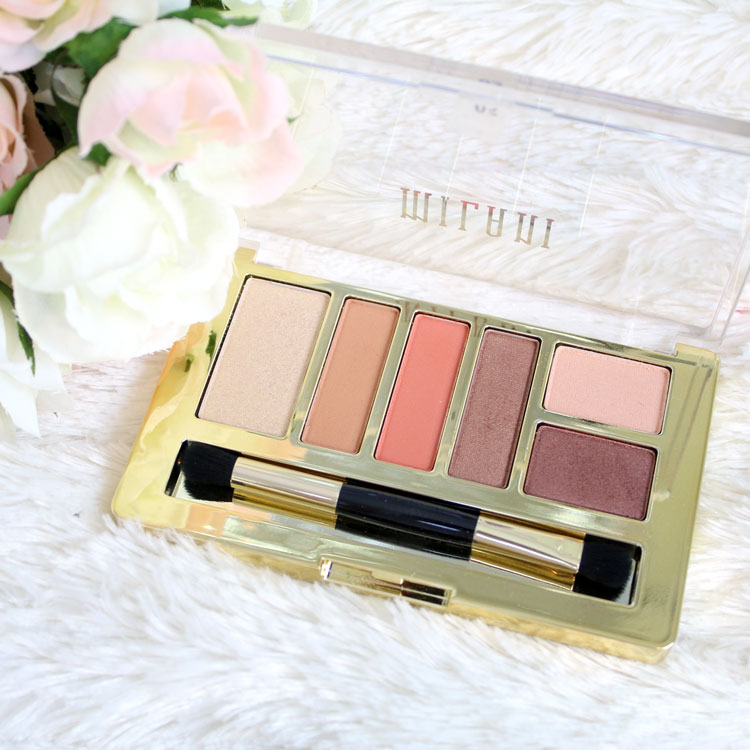 The Earthy Elements palette is a warm-toned-lover's dream! Just look at how gorgeous these warm browns are! This palette has two matte eyeshadows and four shimmers. Again, I really like that I can create tons of looks from this palette alone. This is a great everyday eyeshadow palette and I think the range of warm tones would look great on any eye color.
The shadows in both of the palettes are pigmented, easy to work with and consistent between the mattes and the shimmers. It's hard to find a palette with both good mattes and good shimmers so I was really happy to see that.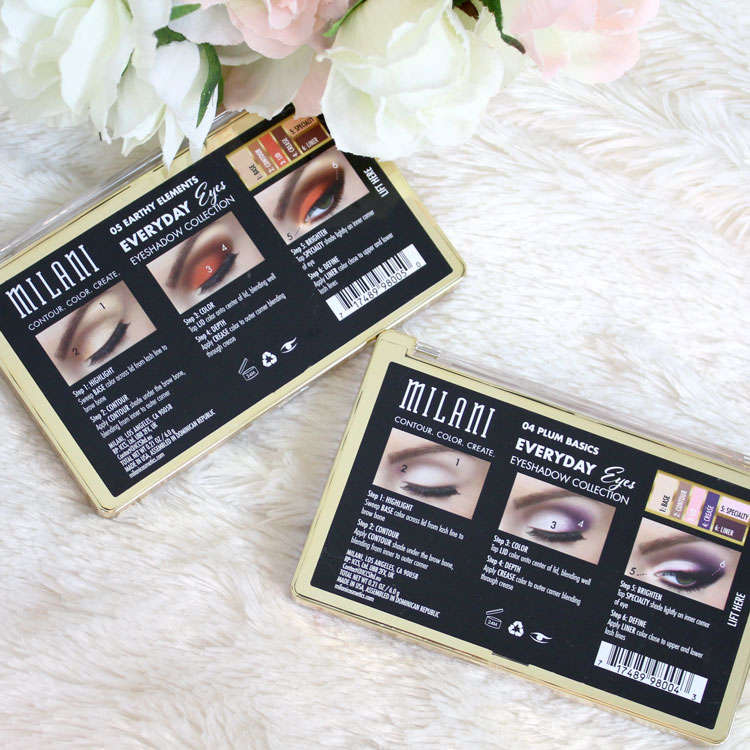 You can create tons of different eyeshadow looks with these palettes but I did want to mention that there's a photo tutorial on the back of each palette. This is an awesome feature for beginners who want to know where to start and how to use the shades! Personally I find it really helpful to get inspiration and see how other people would use the shadows.
I'm really impressed with the Milani Everyday Eyes Collection. The palettes are beautiful and definitely a great cruelty free drugstore makeup option! If you want to see my tutorial using the Plum Basics Palette, just watch the video below!