Best Cruelty Free Hand Creams for Dry Winter Skin
If you're dealing with cold, dry weather, your skin is probably dry. If you're using a heater indoors, extra points for super dry winter skin! So many of you have asked me what to do about dry, scaly, chapped, painful skin, and I often get it myself – especially during the winter. My fiancé has also had major scaly hands this season(I call them lizard hands) that needed help. So, I decided to research dry skin and test drive several cruelty free hand creams and scrubs to find the best of the best!
Tips to Heal Chapped, Dry Winter Skin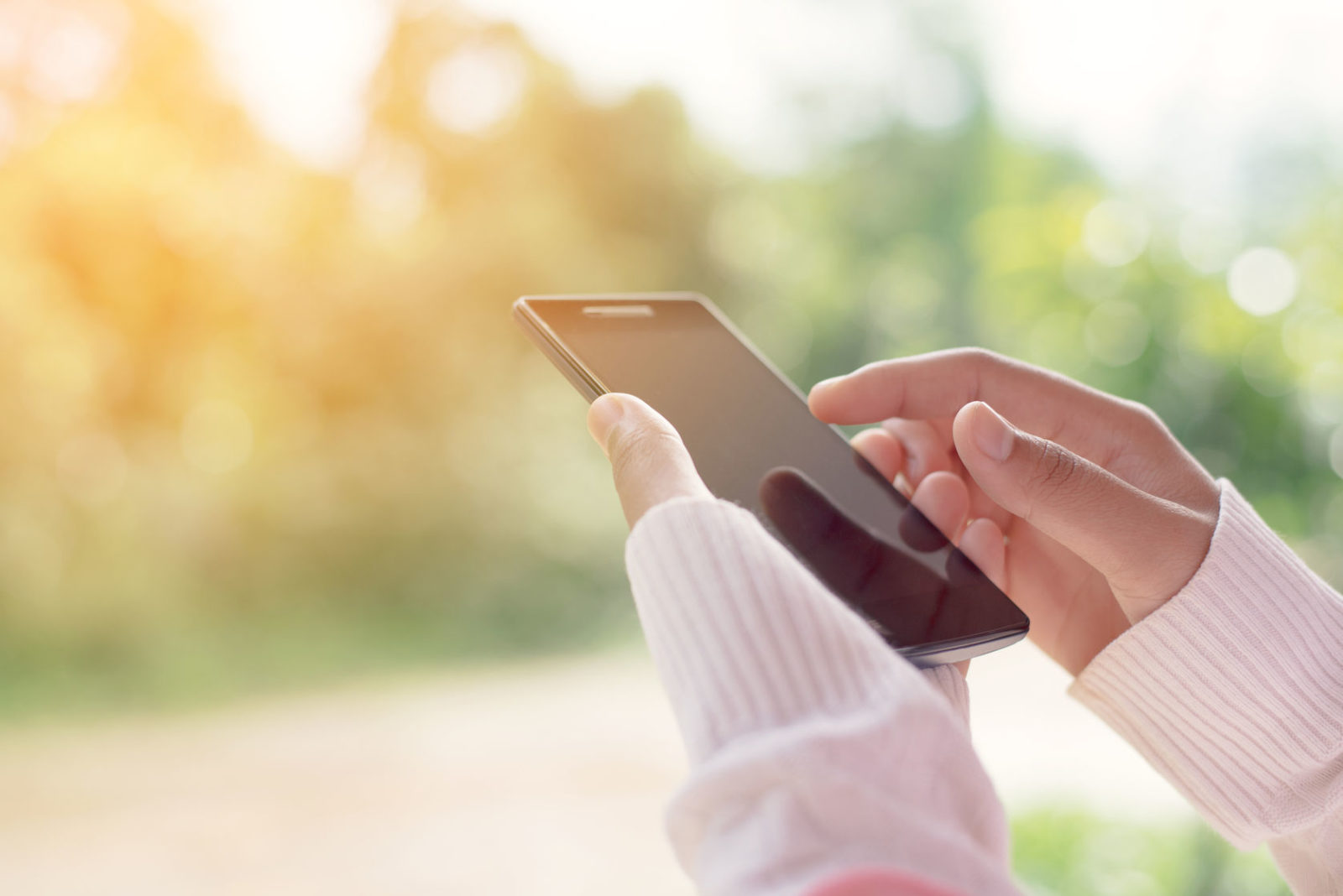 First the Science! Humectants vs Emollients vs Occlusive Agents
Use products with humectants as well as emollients and/or occlusive agents. Humectants (aloe vera, glycerin, hyaluronic acid, etc) pull water into your skin, emollients fill in the cracks, soften skin and protect the skin to keep moisture in (lipids and oils like coconut oil), and occlusive agents form a tight seal to REALLY keep moisture in (lanolin, zinc oxide, silicones, waxes, petroleum/mineral oil). Many oils and ingredients in heavy moisturizers you've used before are actually emollients AND occlusive agents (like mineral oil, jojoba oil, and castor oil). A mix of all three is ideal for dry winter skin (or you can start with a lightweight humectant such as aloe vera, and put an emollient/occlusive on top to seal it). Don't use synthetic ingredients (propylene glycol, urea, etc) as they can actually dehydrate your skin in the long run.
Should You Exfoliate Chapped Skin?
Exfoliate, but don't overdo it. You want to slough off dead skin, but if you do it too often (or use very harsh exfoliants), you'll just make things worse. Your skin can get red, irritated and inflamed. Exfoliate 1-3 times per week, and don't use grains that can tear your skin. Using alpha and beta hydroxy acids is fine, but if you use them too frequently, your skin will dry out even more. Avoid scrubs and exfoliants of all kinds if you have cuts or open sores.
Hot Showers and Washing Your Hands Too Much
Don't take super hot showers or baths. The heat can make dry winter skin worse. Try to take shorter, warm (not hot) showers (ten minutes or so if possible). And try to avoid washing your hands too frequently.
Alcohol and Hand Sanitizers
Don't use products with alcohol or hand sanitizers. Hand sanitizers aren't good for you anyway, and the alcohol will dry out your skin. If you need to kill some bugs, go the natural route and try a tea tree oil based moisturizer or something with manuka honey.
Use a Humidifier
A humidifier will help you retain all that moisture you're losing from dry temperatures and heaters on full blast. I love my Venta AirWasher because it adds moisture to the air while also cleaning it.
Best Cruelty Free Hand Creams for Dry Winter Skin
The number one weapon in your fight against dry, chapped hands will be your hand cream! There are so many different types of moisturizing hand creams, including humectants, lightweight moisturizers, heavy duty moisturizers, and oils. Some are best for nighttime and others are great to carry in your bag to use throughout the day (and every time you wash your hands). Here are my favorite cruelty free moisturizers for dry winter skin. I've rated them by how heavy they are (how much do you feel them on your skin), how sticky they are (sticky is generally a bad feeling during the day, but some really hydrating nighttime salves and balms will have to be sticky to work), how greasy they are (after letting them soak in for a few minutes), and by price. I have washed and dried my hands about 50 times while writing this article, so you're welcome! 😀
Lightweight Hand Creams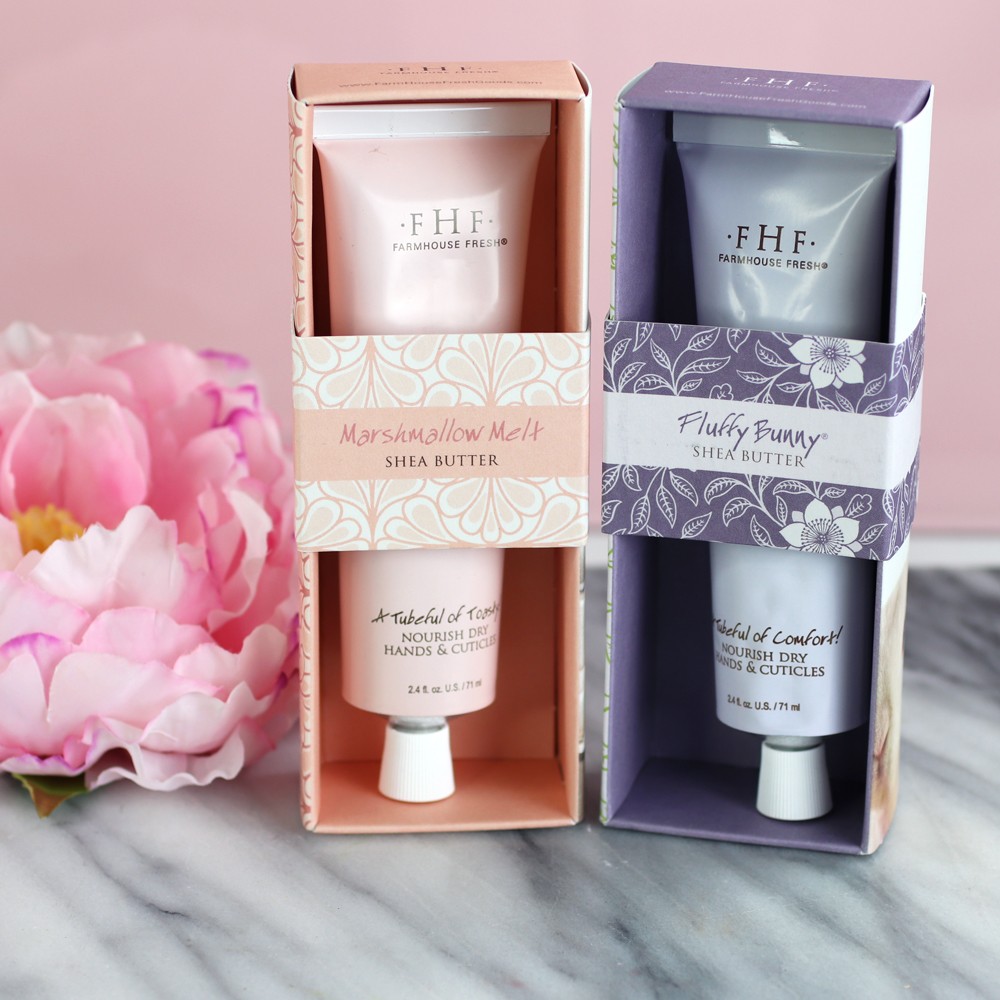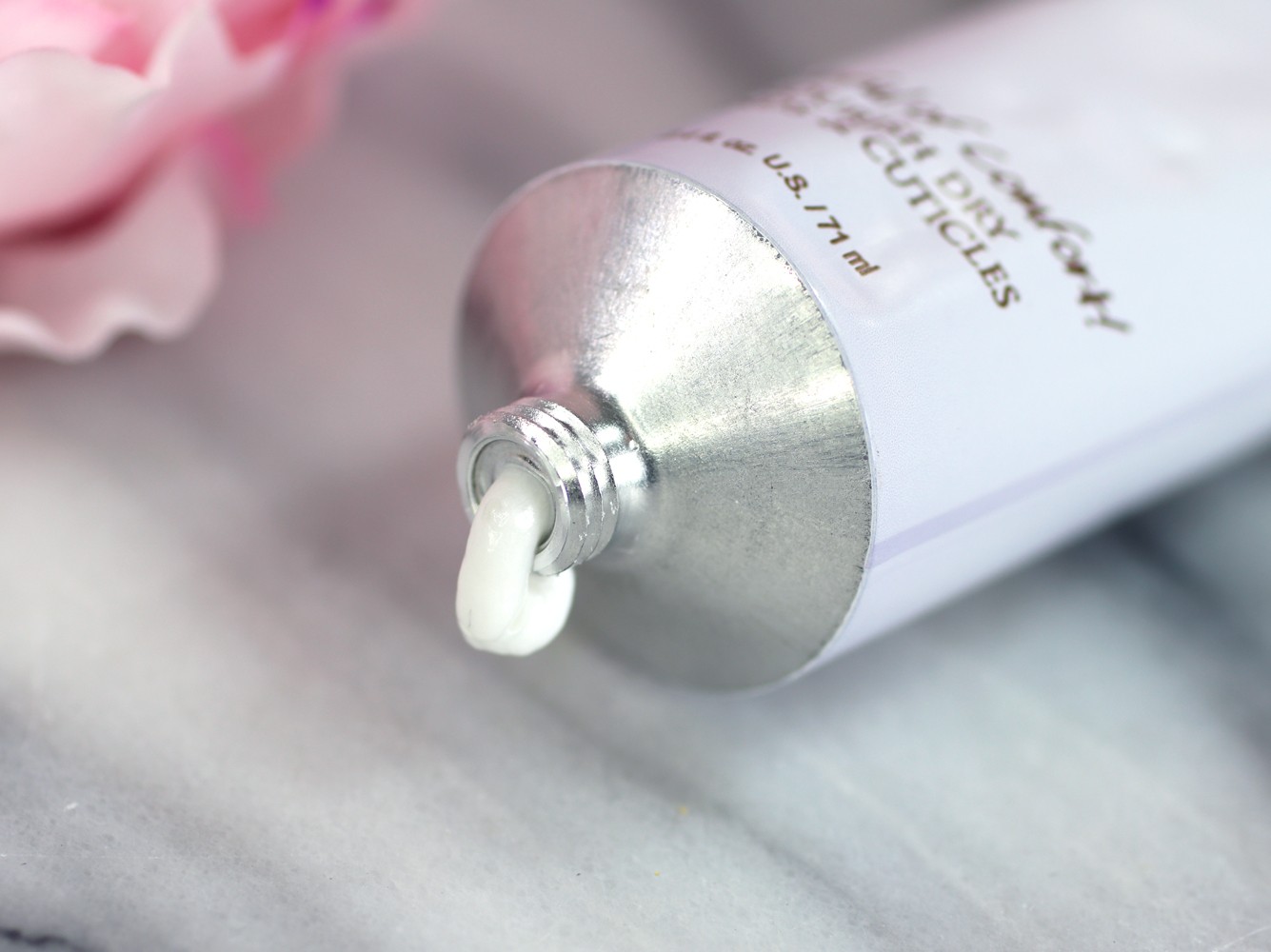 Farmhouse Fresh is a brand that I've seen a lot of beauty bloggers raving about. First of all, bonus points for the gorgeous, gift-ready packaging and huge variety of scents and formulas. They sent me several dry hand busting products to try but let's start with the hand creams. In the past I've tried highly scented moisturizers that often come in pretty packages (picture the gift shop of a high end spa or hotel), and although light and not sticky, they actually make your skin feel DEHYDRATED. Thankfully, this is NOT one of those types of hand creams! I tried the Farmhouse Fresh Hand Cream in Marshmallow Melt (vanilla tonka bean and sandalwood)and Fluffy Bunny (lavender mint julep). Both scents are amazing and not overpowering.
RATINGS (0-5 – five is the highest)
Heaviness – 1
Stickiness Factor – 2
Greasiness Factor – 1
Price – $$$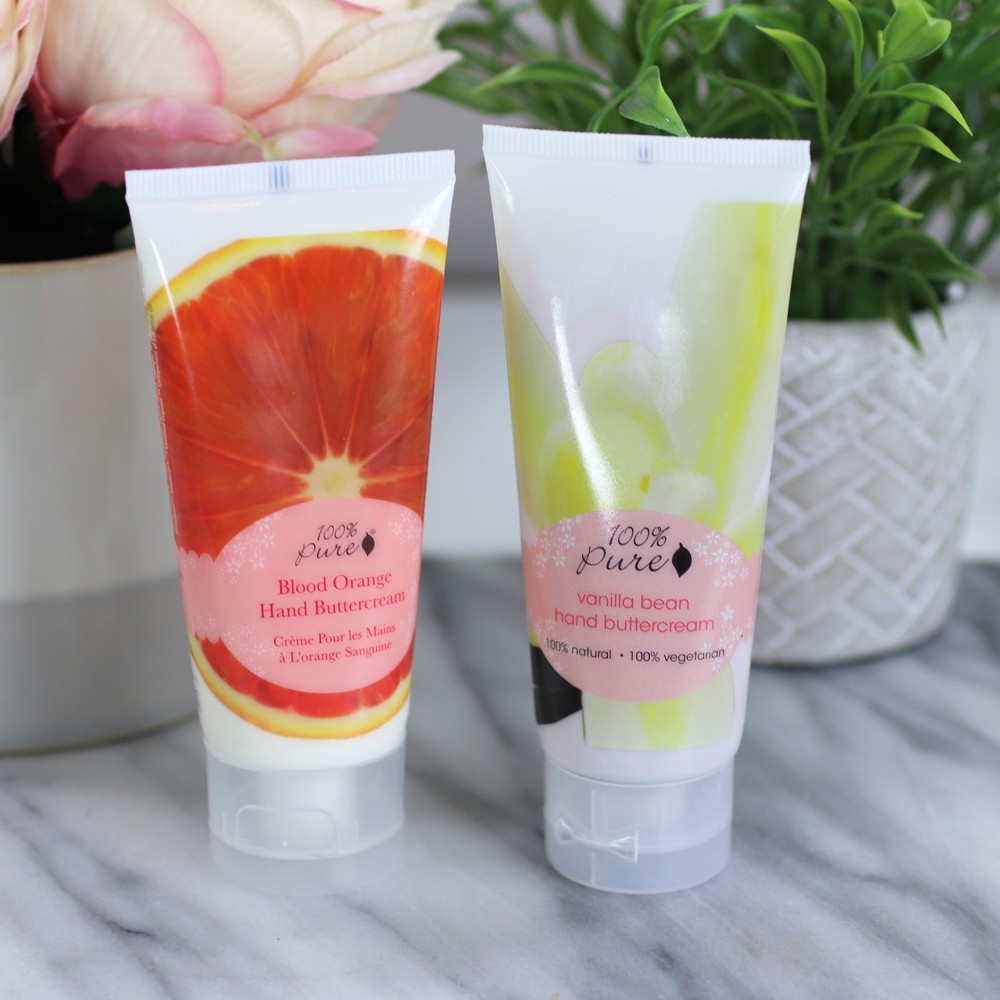 100% Pure is a cruelty free favorite. I tried out the Vanilla Bean Hand Buttercream and Blood Orange Hand Buttercream (both are vegan and cruelty free), and there are several other scents to choose from. They smell amazing and are made from natural, moisturizing ingredients including: cocoa butter, avocado butter, shea butter, argan oil, rosehip seed oil, Vit E, candellila wax and aloe vera. This is a nice mix of emollients and occlusives. I also REALLY like the 2 oz size and easy-open attached cap that makes these perfect for throwing in your bag. Some of the other brands listed here have screw off caps that are a pain when you're on the go.
RATINGS (0-5 – five is the highest)
Heaviness – 2
Stickiness Factor – 1
Greasiness Factor – 3
Price – $$$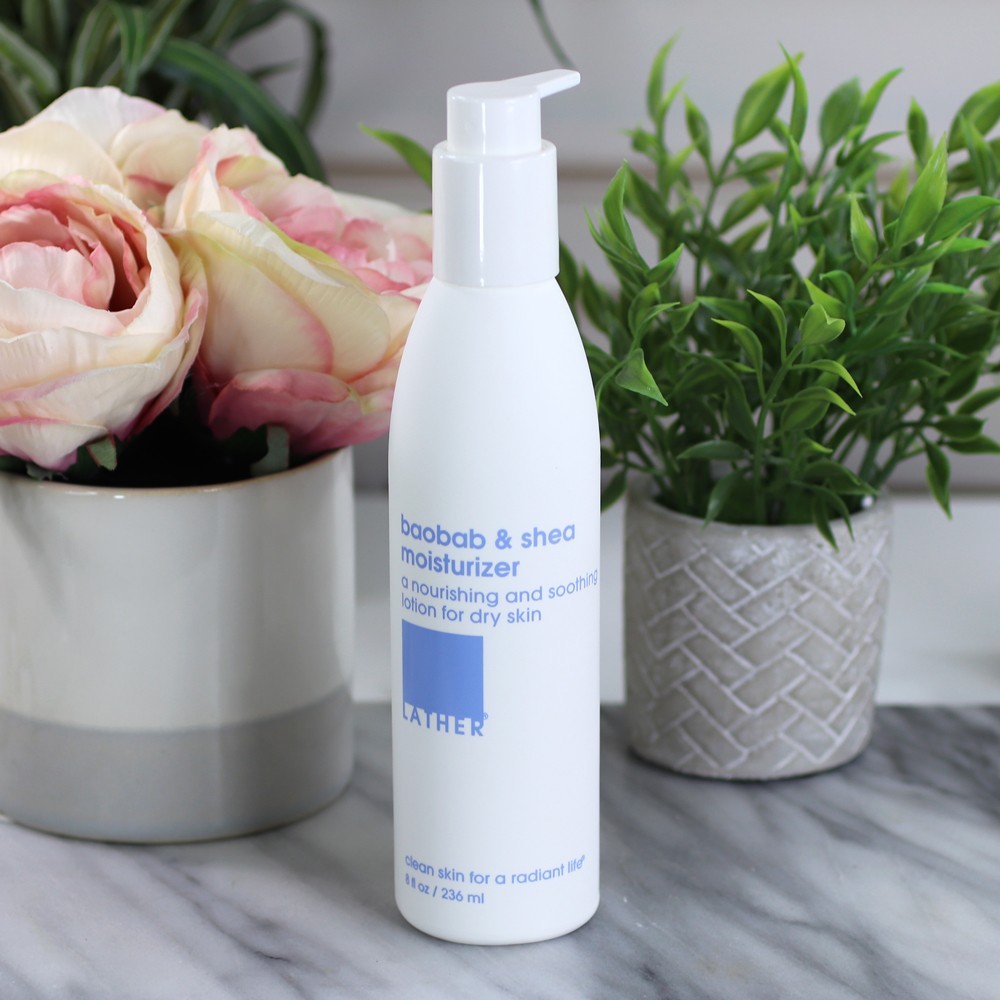 LATHER makes some amazing cruelty free bath and body products. I have become smitten with their Baobab & Shea Moisturizer. It comes in a pump which is a MUST for the moisturizer that I keep on my desk while I work. I get in the zone while I'm working and I don't want to stop and struggle with a screw-off lid, or worry about germs brewing in a tub of moisturizer, so a pump is a must have. There is no stickiness or heavy feeling but my skin feels soft and moisturized. It also has a nice, light citrus-ginger scent. No parabens or artificial colors/fragrances.
Baobab seed and shea fruit are great hydrators, and are sustainably harvested in Africa, from trees that grow in the wild. Both trees are especially strong and resilient, needing little water and living for hundreds, sometimes thousands of years. It is a woman's job to collect their fallen fruit, providing much needed employment and opportunity in rural communities.
The formula is light and great for everyday use (especially while you're typing and using your phone). Since it is on the lighter side, I recommend following up with a heavier night cream to keep chapped skin at bay. LATHER also has baobab & shea body wash, soap, shampoo, and conditioner. I'm going to need more of this when I run out – already addicted!
RATINGS (0-5 – five is the highest)
Heaviness – 0
Stickiness Factor – 0
Greasiness Factor – 0
Price – $$$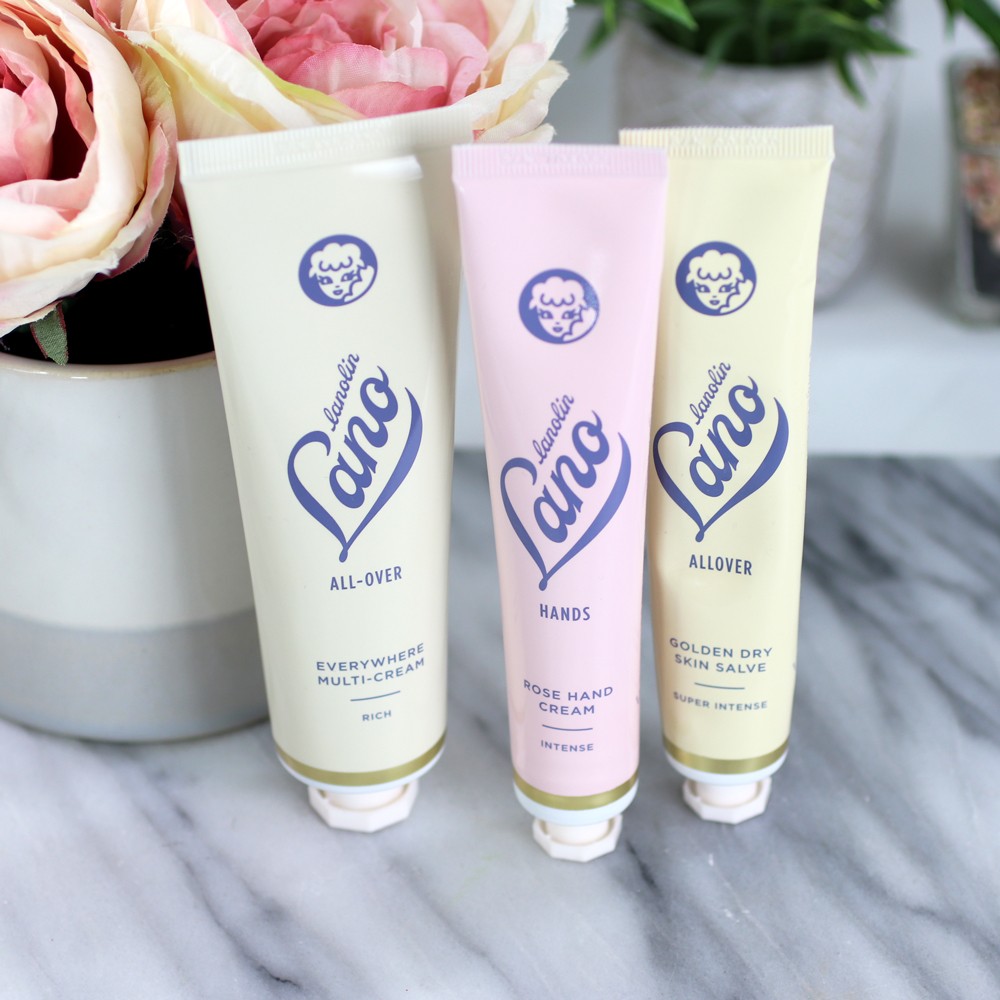 Lano (maker of LanoLips lip balm) also makes some REALLY hard-core hydrating lanolin-based products for hands (and feet and body). Lano was created by Kirsten Carriol who grew up on her dad's sheep farm in Australia. Lano uses medical grade lanolin from sheep's wool. None of the ingredients or products are tested on animals, and the products are not sold in countries that require animal testing (like mainland China). The products are made without parabens, artificial fragrances and PEGs.
The Lano Hands Rose Hand Cream Intense is my favorite to soothe everyday dry winter skin. It smells amazing (ROSES!) and it soaks in pretty well. There's also a lemon scented version if you're not a rose fan. I do feel like I have something on my hands after it is absorbed, but it's not unpleasant. It feels like my hands are waterproofed and even after I wash my hands, I still feel like they are protected. I always re-apply anyway to keep my hands soft. There is also one called Rose Hand Cream Everyday if you want something a little lighter to use year-round (I haven't tried it yet but it's lighter than the Intense version).
RATINGS (0-5 – five is the highest)
Heaviness – 3
Stickiness Factor – 2
Greasiness Factor – 2
Price – $$$
The Lano Hands All Over Everywhere Multi Cream is slightly thinner than the Hand Cream. It contains lanolin, shea butter, sweet almond oil, glycerin, Vit E, soybean oil and milk (note that milk is not an ingredient in the other Lano products mentioned here). It has a fresh scent that is not overwhelming or super noticeable. This is a good mom and baby product.
RATINGS (0-5 – five is the highest)
Heaviness – 2
Stickiness Factor – 1
Greasiness Factor – 1
Price – $$$
A note about lanolin: Sheep's wool grows continuously; if it's not sheared annually the fleece will become soiled – and too hot and heavy for the animal. Lanolin is the animal-cruelty-free by-product of wool washing after shearing. Lanolin is an ingredient that some cruelty free consumers (especially vegans) will not purchase, because like milk or beeswax, it does comes from an animal. There is no reason to harm the animals to produce lanolin, but there are always stories about individual farms who don't treat the animals humanely. Lanolin very closely mimics human skin lipids (oils), so it's one of the best ingredients to hydrate chapped dry winter skin. It is semi-occlusive and semi-permeable – meaning it allows skin to self-hydrate from within AND it locks in the moisture and waterproofs your skin slightly. Whether or not you purchase lanolin is, of course, up to you.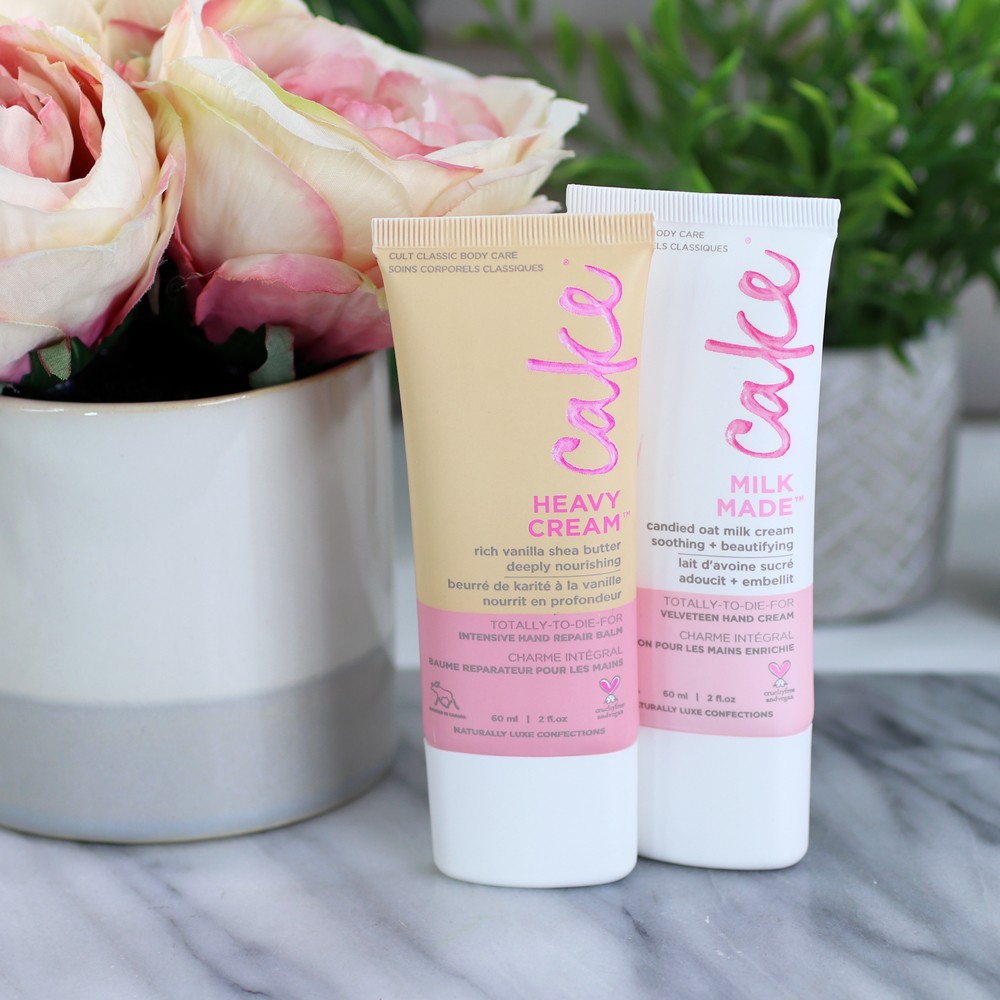 Cake Beauty is a Canadian brand that has gorgeous packaging and products with decadent, vanilla-based scents. I wanted to see if the hand creams would actually work, or if they'd be all fluff and no substance. I tried the Cake Milk Made Candied Oat Milk Velveteen Hand Cream (and the Heavy Cream Intensive Repair Balm – see below). The Milk Made hand cream is made with oat milk (no animal milk so it's actually vegan), marshmallow root, shea butter, glycerin, mango seed butter, sunflower seed oil and castor oil. After I applied, it absorbed into my skin SUPER fast. It actually absorbed a bit too much for my liking, which meant no greasiness or stickiness, but it left my hands feeling less hydrated than I would have liked. I don't think I have to tell you that the cream smells amazing, so I'm recommending it for the summer, but it's not heavy enough for the winter. For rough winter hands, see my review of the Cake Heavy Cream below.
RATINGS (0-5 – five is the highest)
Heaviness – 0
Stickiness Factor – 0
Greasiness Factor – 0
Price – $$$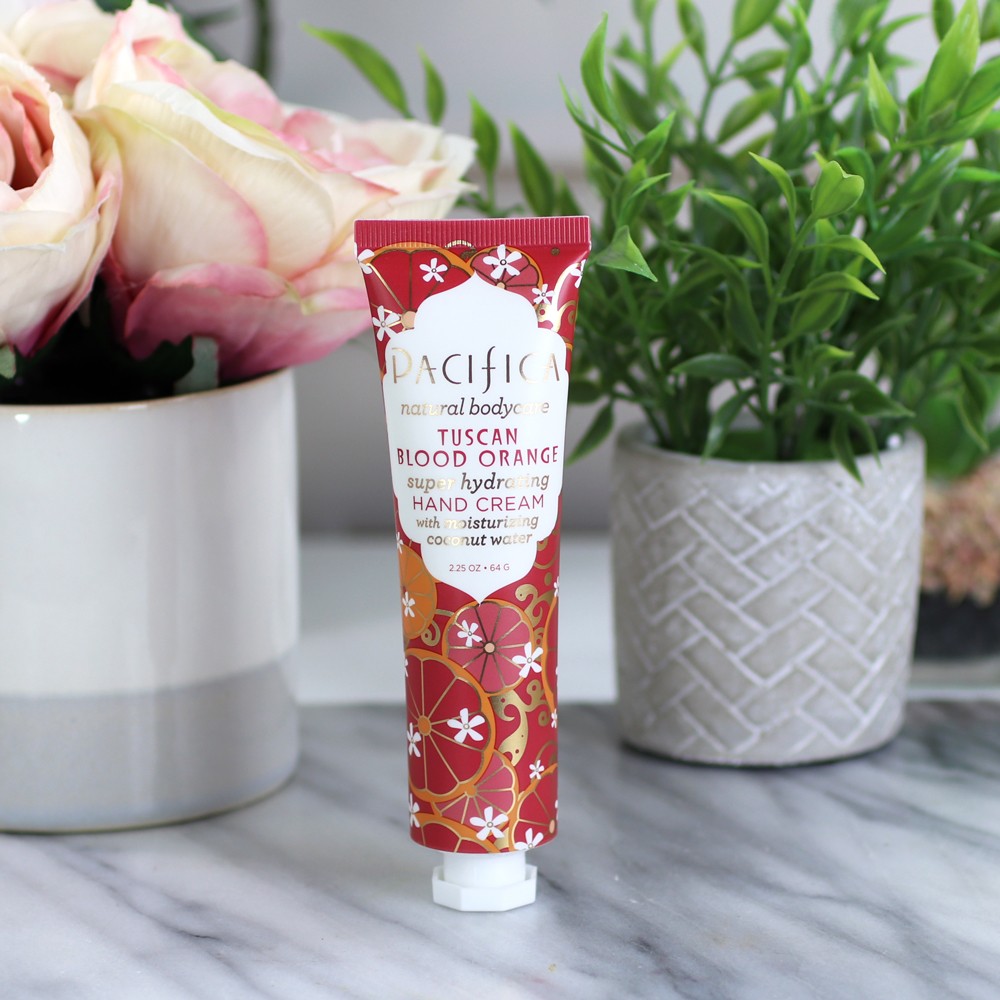 Pacifica is a cruelty free consumer favorite because they make affordable, vegan, cruelty free body and skincare products that you can easily find at Target. The packaging is BEYOND gorgeous, so that doesn't hurt either. I tried the Pacifica Tuscan Blood Orange Super Hydrating Hand Cream. The orange, strawberry, and raspberry scent is not overwhelming but still fairly heavy, so if you're sensitive to scents or get migraines that are triggered by scents, you may not like it. It's made with shea butter, almond oil, glycerin, sodium PCA, aloe vera, olive oil, grapeseed oil, and safflower oil. The feeling is very lightweight but it takes a bit longer than the others to absorb. Once it absorbed, I felt that it didn't hydrate as much as I had hoped. I'd say buy these for everyday moisture and scent – not so much for chapped dry winter skin. It's paraben and phthalate free, and the price is right ($9 for 2.25 oz – not the cheapest, but definitely more affordable than the other brands listed in this article).
RATINGS (0-5 – five is the highest)
Heaviness – 0
Stickiness Factor – 0
Greasiness Factor – 3
Price – $$
Heavy Duty Night Hand Creams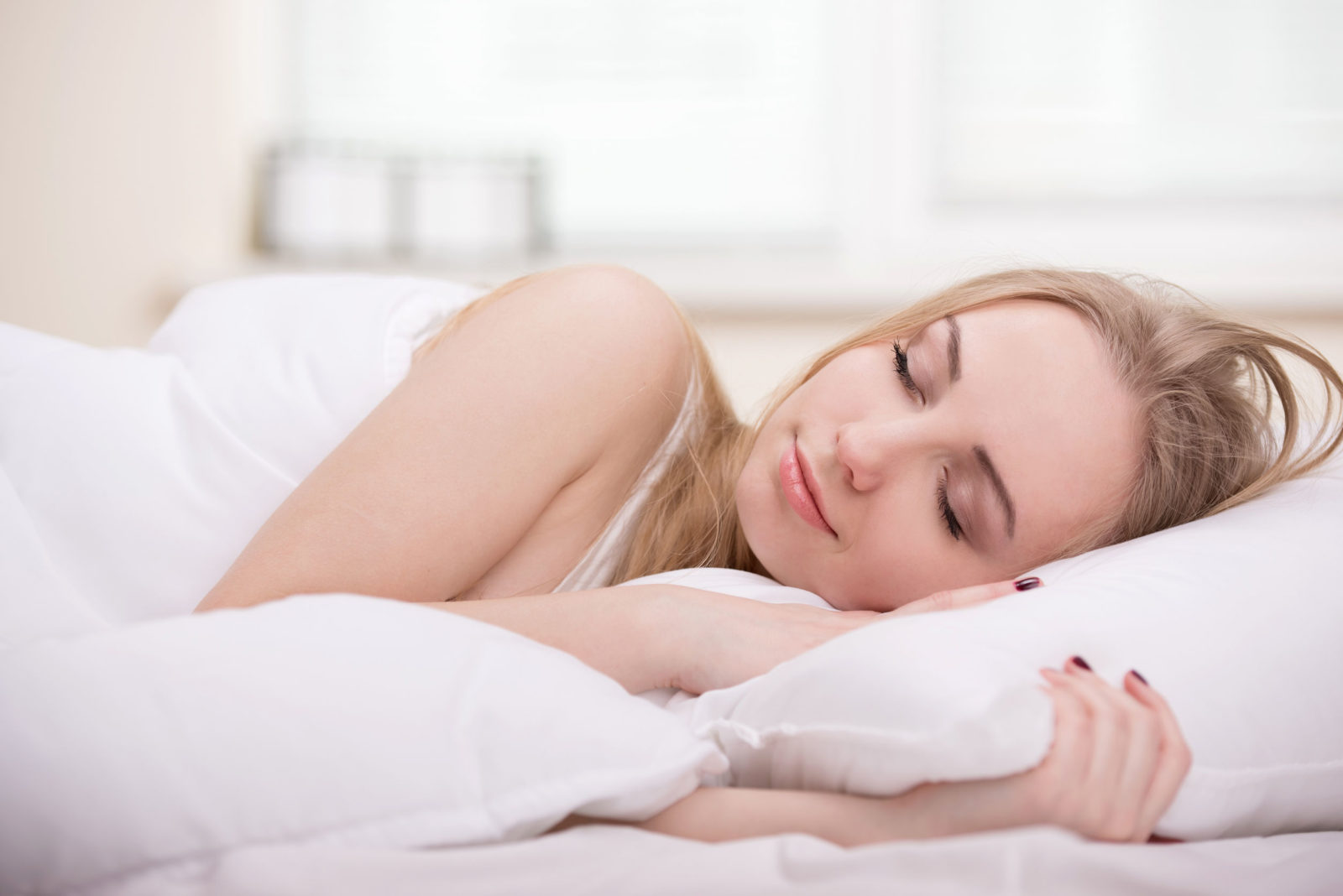 The Cake Beauty Heavy Cream Intensive Hand Repair Balm is a very nice formula – somewhere between a cream and a balm. It smells just as heavenly as its sister, Milk Made, but it's made with 20% shea butter, so it's heavier and better for winter ravaged skin. It absorbs well, so you're not left with a heavy or greasy feel. In addition to the shea butter, the formula has green tea, aloe vera, camellia leaf, coconut oil, olive oil, grapeseed oil, sunflower seed oil, pine, pomegranate, uva ursi, ginseng, echinacea, algae, and licorice root (good for brightening skin). There are no parabens, phthalates or GMOs. It's vegan and cruelty free. They make a 2 oz tube that is great to keep in your bag, or a 1 oz travel size if you need something smaller.
RATINGS (0-5 – five is the highest)
Heaviness – 3
Stickiness Factor – 1
Greasiness Factor – 2
Price – $$$
The Lano Allover Golden Dry Skin Salve is the most hardcore hydrating and skin-protecting product of the bunch. It's VERY thick and best used at night (or during the day if you have severely chapped or bleeding skin). It's made with lots of lanolin, Vit E and manuka honey (which is a great antibacterial ingredient if you have cuts). To use, warm it between your hands, and then apply to rough, dry areas. Great for knees, elbows, feet and hands. Note: For some reason Nordstrom lists this as a vegan item, but it contains lanolin so it's vegetarian and cruelty free, but definitely not vegan (see notes above). Verdict – this one feels the yuckiest but it's also the BEST at repairing dry, chapped dry winter skin.
RATINGS (0-5 – five is the highest)
Heaviness – 5
Stickiness Factor – 5
Greasiness Factor – 5
Price – $$$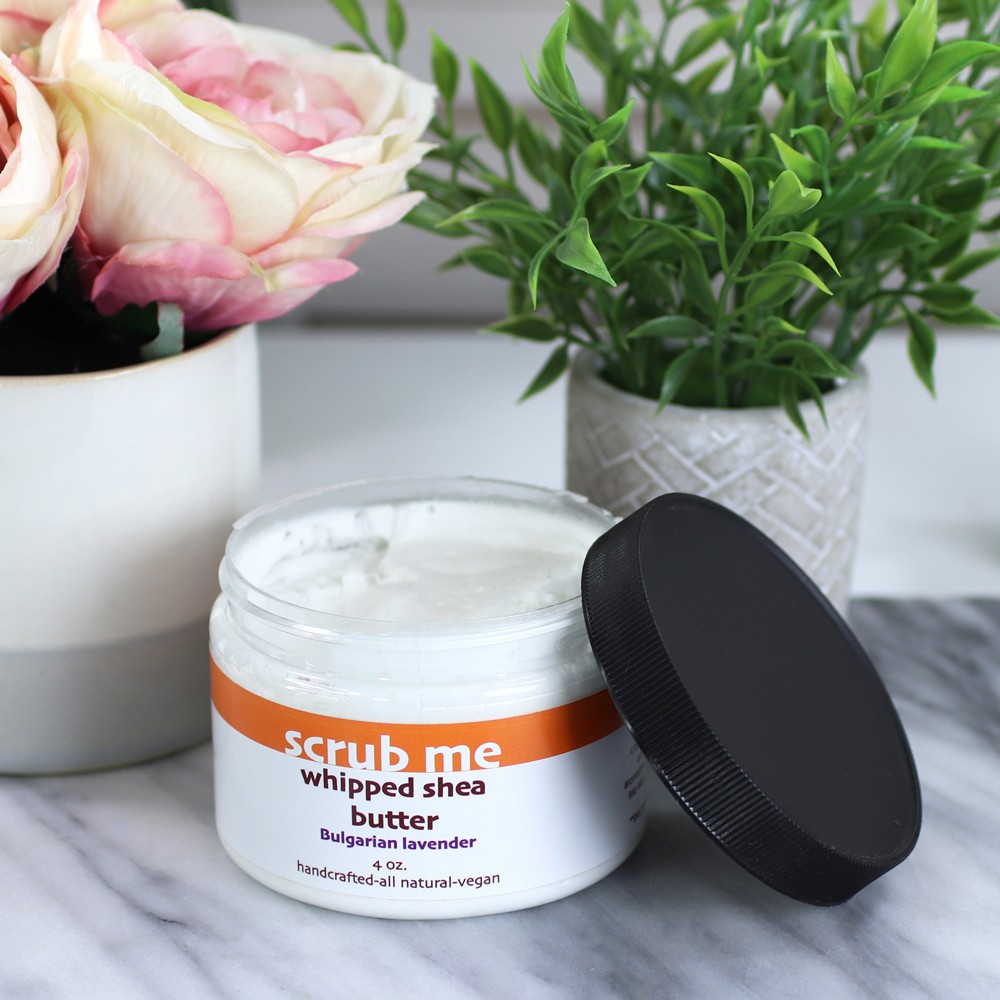 Scrub Me Whipped Shea Butter is a great indie brand, vegan option. The Whipped Shea Butter is so light that the jar almost feels empty! Once you warm it between your hands, you get an oil that will hydrate, but it will take several minutes to absorb. The lavender scent is lovely, and although I don't like the feeling of oil on my skin, I know that it's great for repairing dry winter skin. It's made with a very simple ingredient list: shea butter, coconut oil and Bulgarian lavender essential oil. No bad stuff in this jar! Great for your whole family – and great for mom and baby. It's handcrafted in Chicago by owner, Katherine Heinze. This is the most simple and natural moisturizer of the bunch.
RATINGS (0-5 – five is the highest)
Heaviness – 5
Stickiness Factor – 2
Greasiness Factor – 5
Price – $$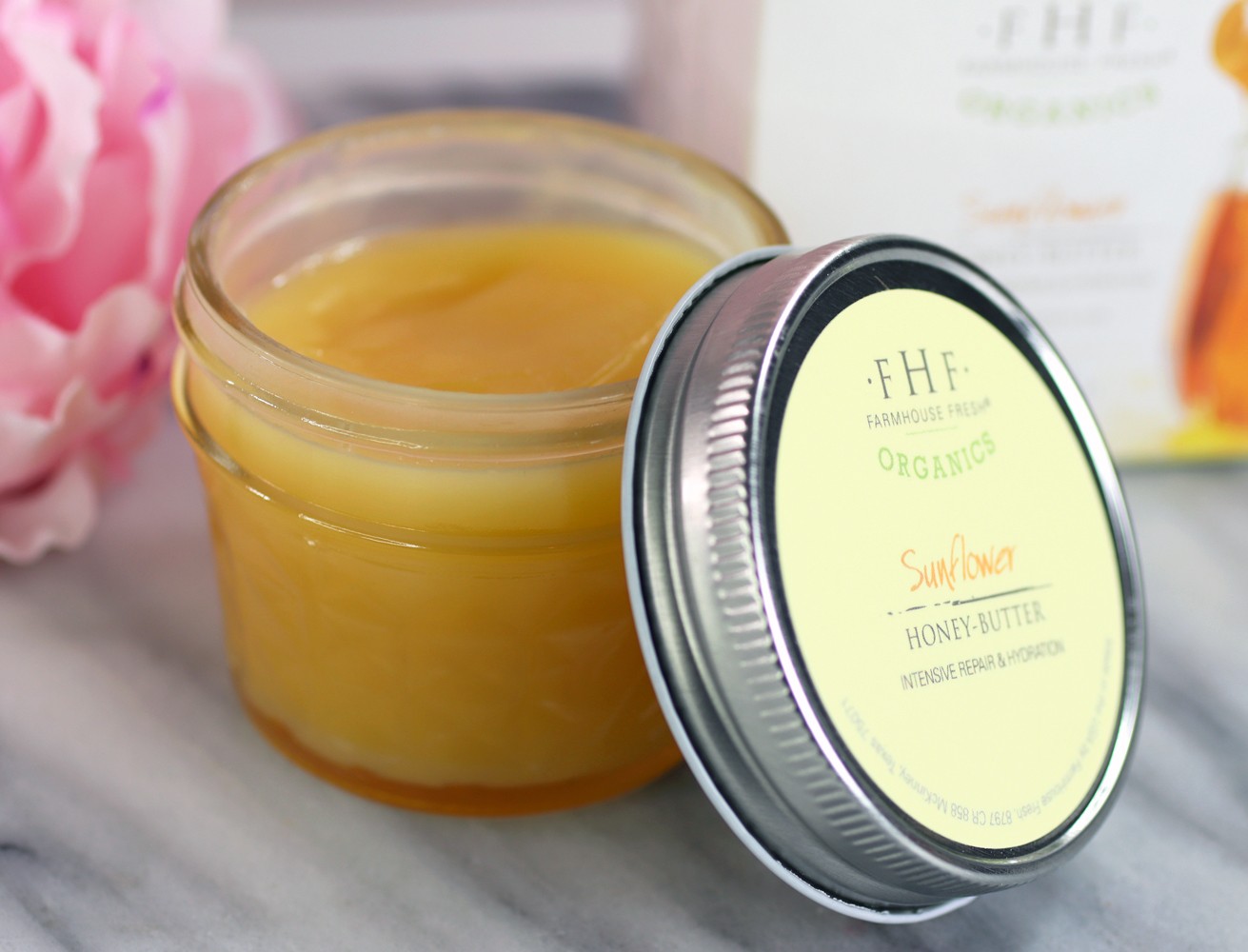 Farmhouse Fresh Sunflower Honey Butter is another oily one that I prefer to use at night (it takes quite a while to absorb). It's semi-solid in the jar (at least here in Los Angeles where it's 60-80 degrees in the winter). It comes in a cute quilted jam jar, and it's made with organic honey (a great hydrator and anti-bacterial ingredient) and organic sunflower seed oil. You can use this on your whole body because it spreads easily. It's GMO-free, paraben-free and pesticide-free.
RATINGS (0-5 – five is the highest)
Heaviness – 5
Stickiness Factor – 4
Greasiness Factor – 5
Price – $$$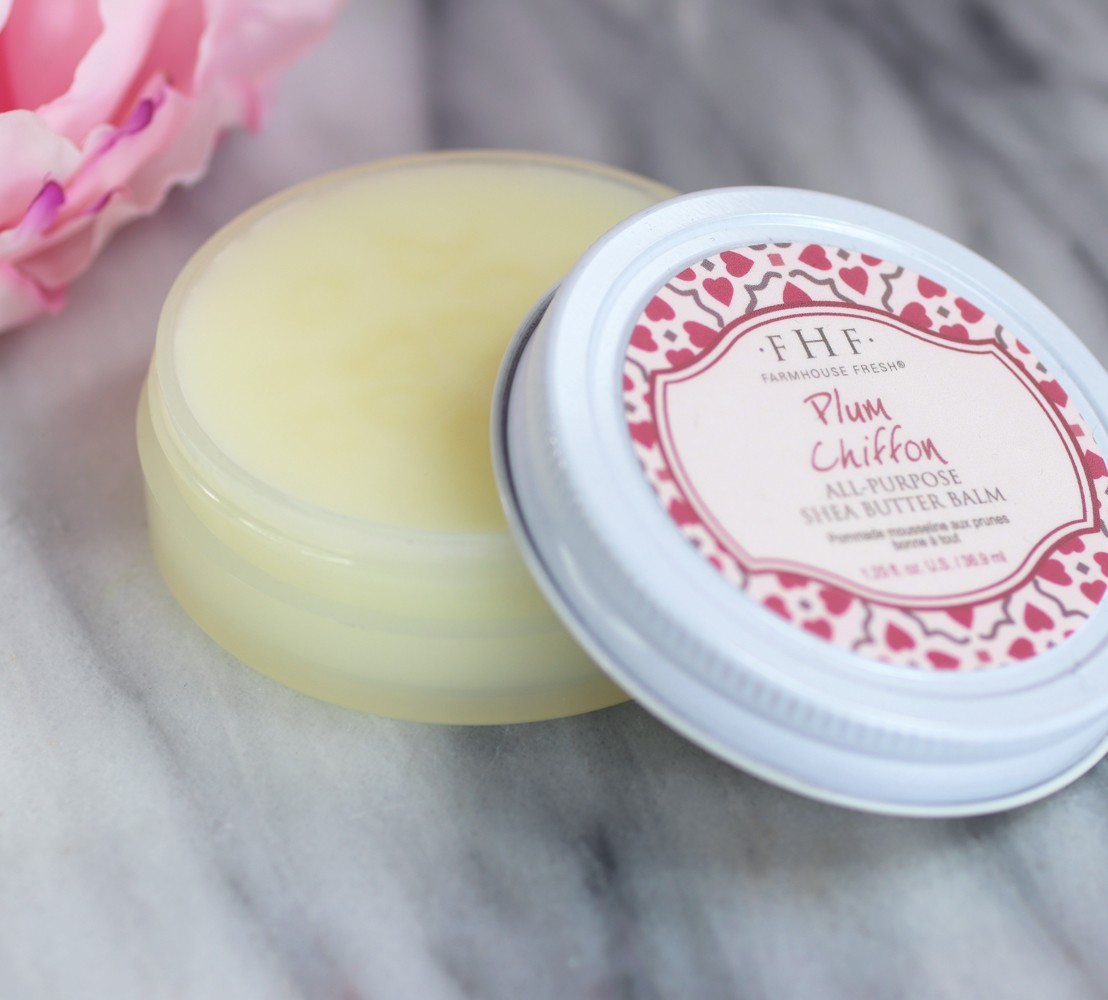 Farmhouse Fresh also has a solid balm in a tin that is perfect for super dry, chapped dry winter skin. The Plum Chiffon All Purpose Shea Butter Balm has a lovely sugared plum rose scent. The scent is very unique and I love it. It's made with pure shea, cocoa butter, coconut oil, and mango butter, and it has Vitamin A and E to help with premature aging of the skin. It's gluten-free, paraben-free, cruelty free and 99% natural, but not vegan (it has beeswax).
RATINGS (0-5 – five is the highest)
Heaviness – 5
Stickiness Factor – 2
Greasiness Factor – 5
Price – $$$
These are all great moisturizers for dry winter skin, and it depends on your personal preferences on the formula, the scent, and the price points of course. My favorite everyday, light cream is the LATHER Baobab & Shea Moisturizer. My favorite middle weight intensive cream is the Lano Hands Rose Hand Cream. And my favorite hardcore nighttime option is the Lano Allover Golden Dry Skin Salve (I hate the way it feels but it works wonders).
Best Cruelty Free Scrubs for Dry Winter Skin
As I mentioned above, exfoliation is important, but it's also important to not OVER-exfoliate. If you have dry, chapped skin, it's tempting to want to scrub it off, but you might make the situation worse if you do that. It's actually best to use a moderate scrub 1-3 times a week, while at the same time hydrating as much as possible. Don't use super hot water, and remember to be gentle with your skin. And I think it goes without saying – avoid using scrubs if you have open wounds or cuts.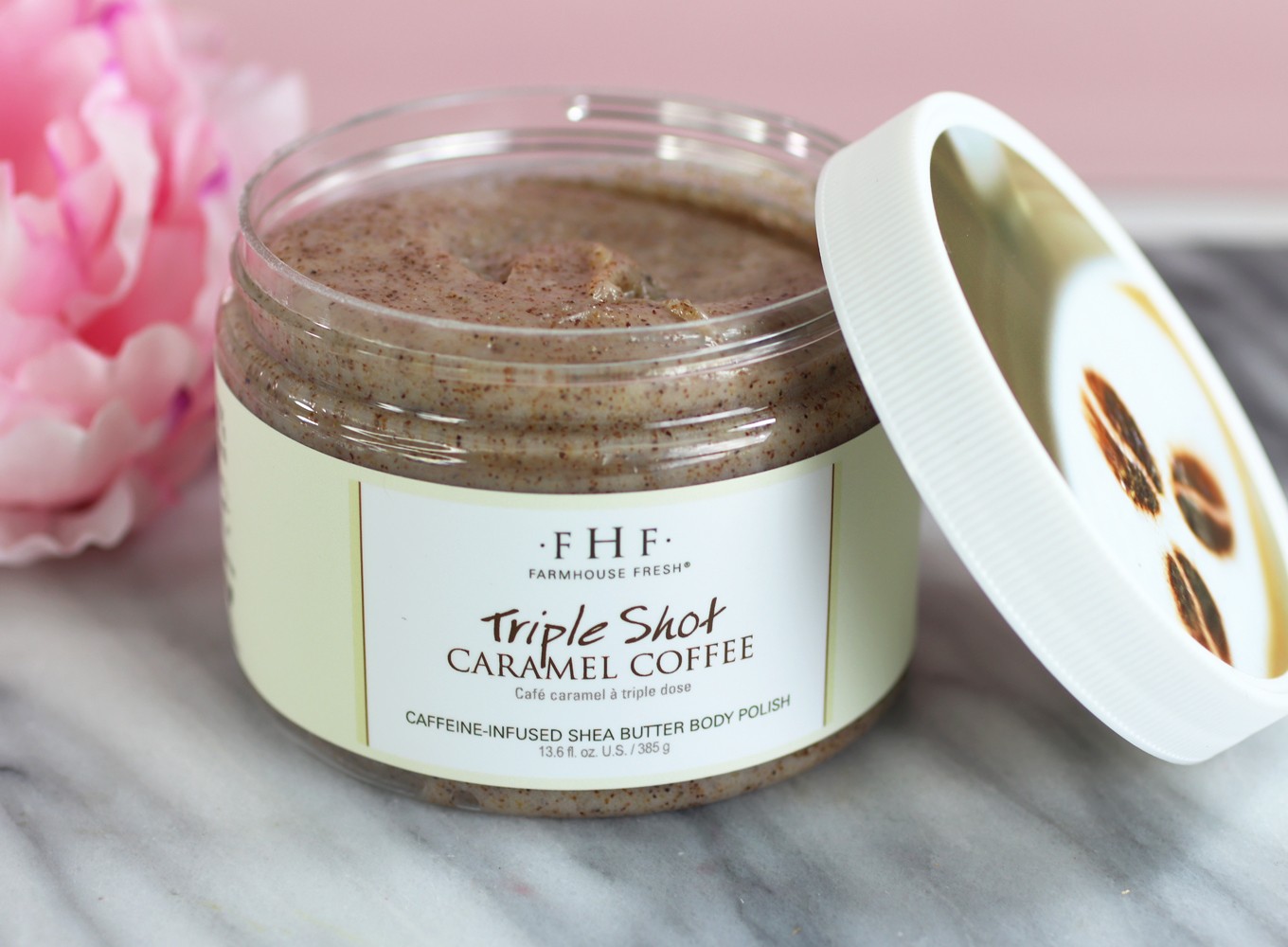 Farmhouse Fresh makes a Triple Shot Caramel Coffee body scrub that is just divine! It smells like a five million calorie delight from your local coffee shop. It's made with shea butter to soften, sugar to exfoliate and caffeine from coffee to tighten. I use it on my whole body but it's tough enough to make a great hand scrub. It doesn't leave behind any oily residue, but skin feels soft. This one is not vegan (it has beeswax).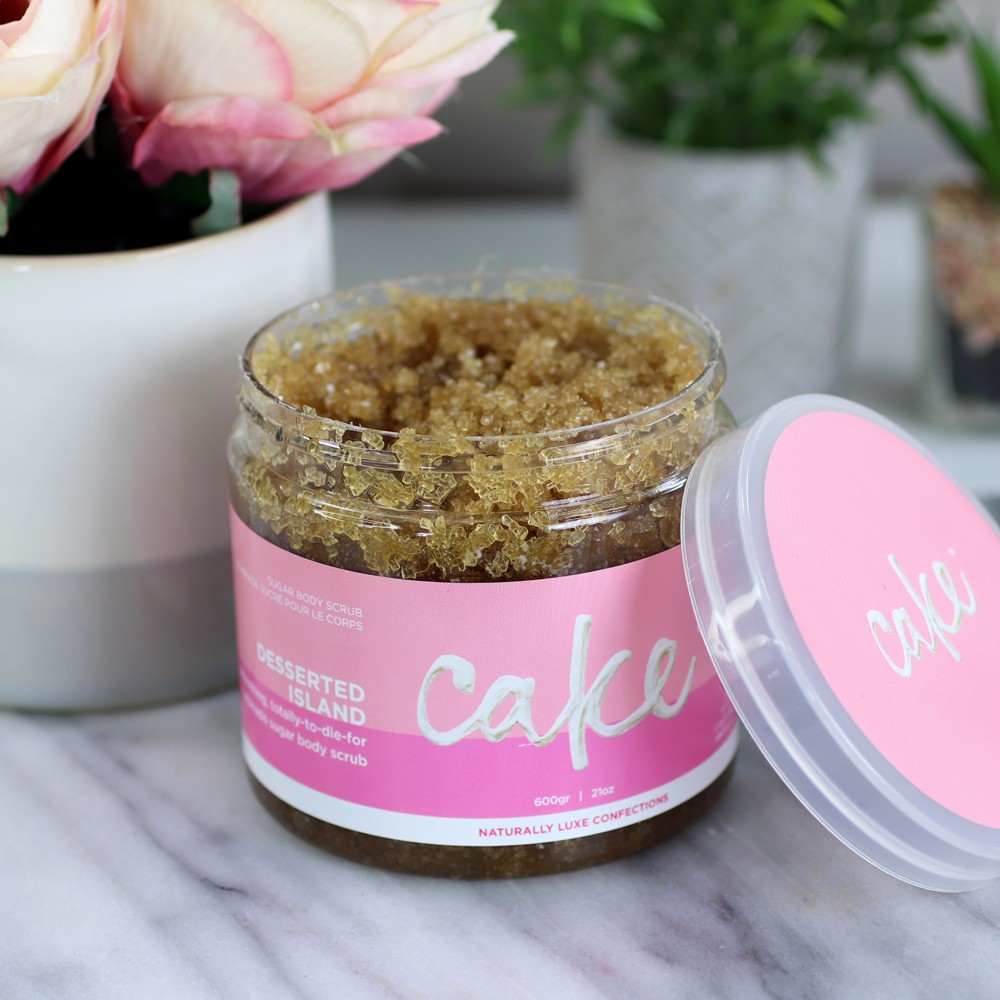 Cake Beauty Desserted Island Sugar Scrub is another treat for the senses. It smells like heavenly confections and is made with Tahitian vanilla, coconut oil, shea butter, and cocoa butter. You get an intense scrub with the large brown sugar granules. Somehow it hydrates and leaves skin feeling soft and NOT oily – which is a dream come true for me. There are no parabens, sulfates or phthalates. Vegan.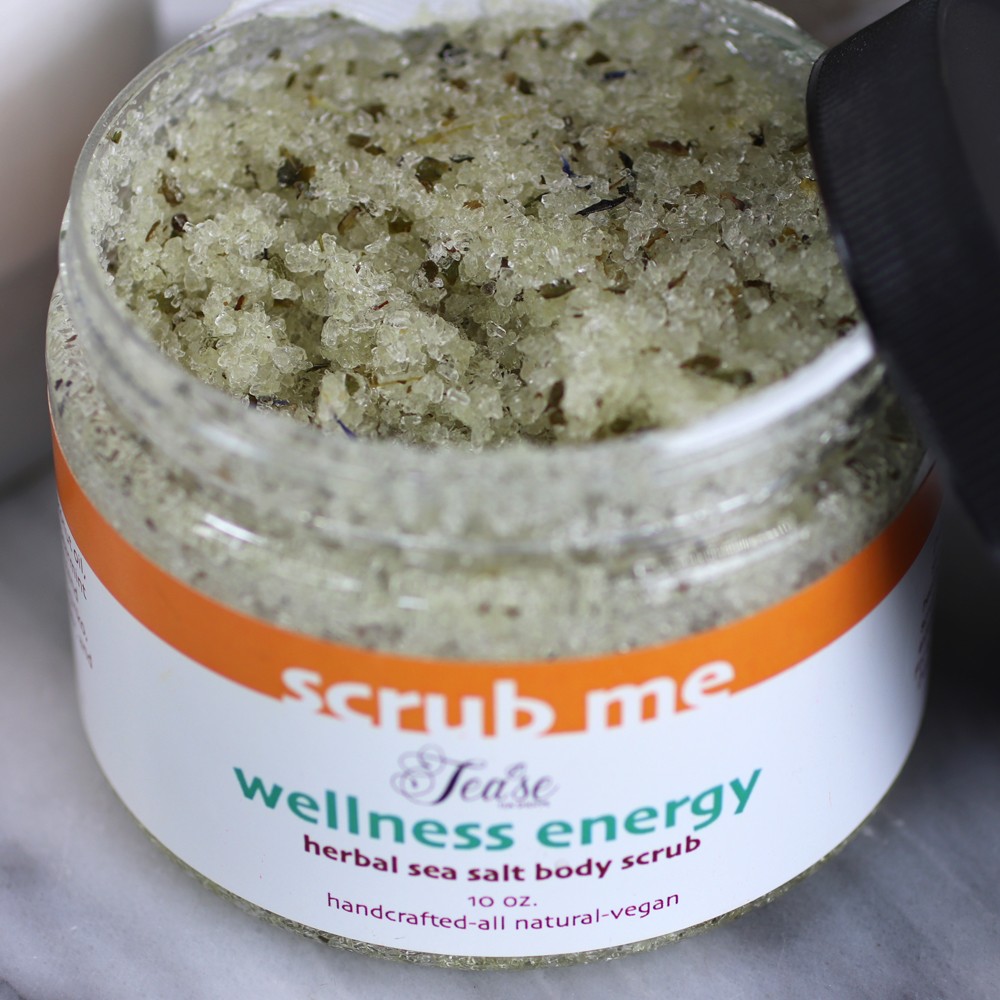 Scrub Me has an option if you're more into a soothing spa scent than a cupcake or latte aroma. The Wellness Energy Herbal Sea Salt Body Scrub is a vegan salt scrub made with premium epsom salt, premium bokek salt, coconut oil, sweet almond oil, spearmint, lime, green mate tea, lemongrass, ginkgo, ginseng, nettle, calendula, cornflower and sunflower petals. When I smelled it, I immediately thought of a relaxing, detoxing bath in a fancy spa. It's got a little caffeine boost from the mate, which is great for temporary tightening if you're using it on your whole body.
And of course you can always use straight coconut oil or any type of carrier oil directly on your skin to moisturize dry winter skin. You can add your own essential oils and sugar or salt for a DIY moisturizer or scrub. Whatever works for you! Also see my cruelty free recommendations for a dry scalp and for dry, chapped lips.