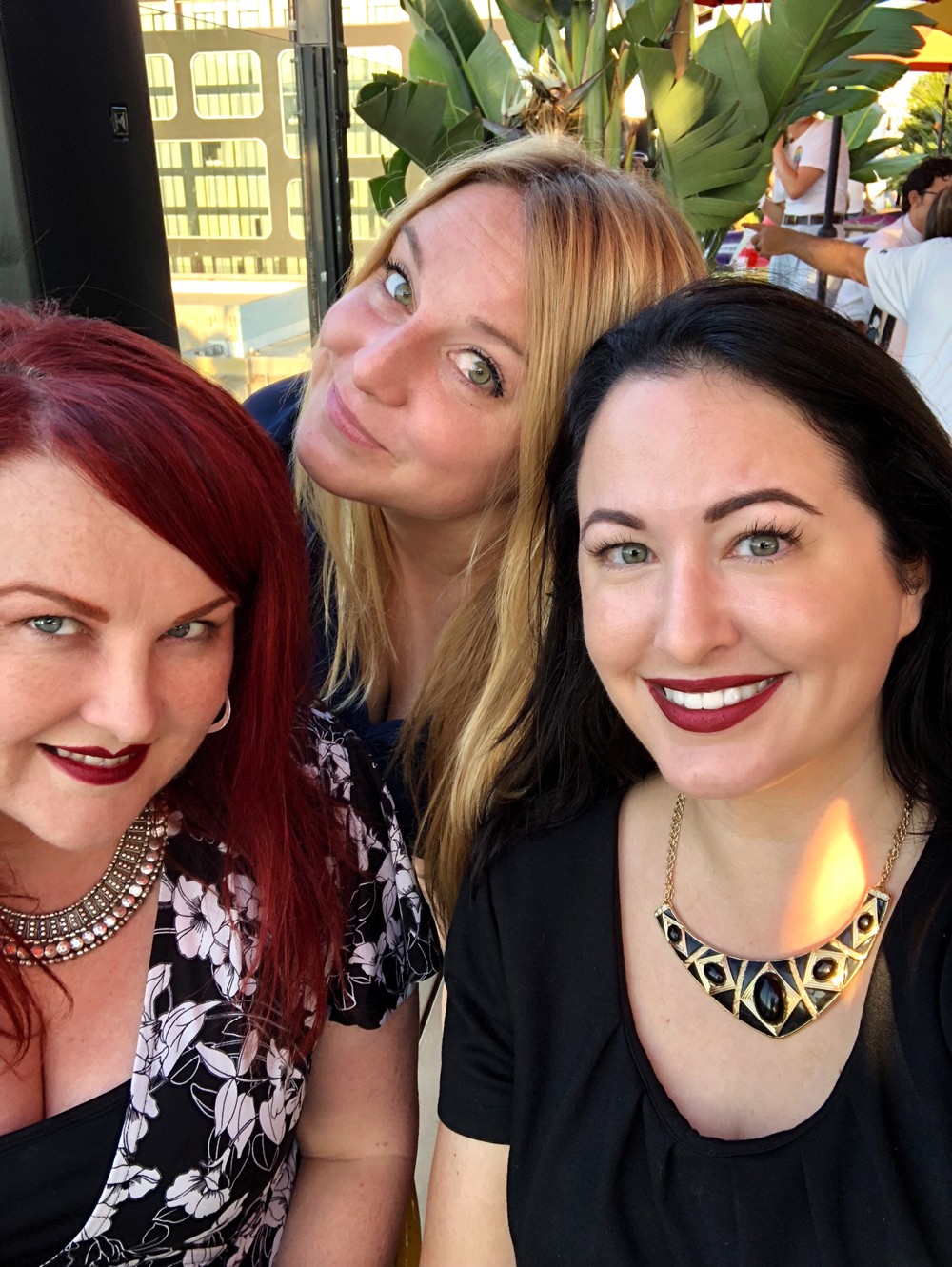 Question of the Week: Name the last product you REALLY wanted to love, but didn't.
 Milani Lip Creme:
Yesterday I went to Mama Shelter, a popular rooftop bar in Hollywood, to celebrate my friend Katie's birthday. I wanted to glam it up a little bit, and I had just received a sample of Amore Matte Metallic Milani Lip Creme in "My Soulmate", so this seemed like a good time to do a wear test. First of all let me say, the color is BEAUTIFUL and I'm not sure this photo does it justice. I got tons of compliments on it, from my friends, and especially from Gregg, who kept telling me how much he loved it!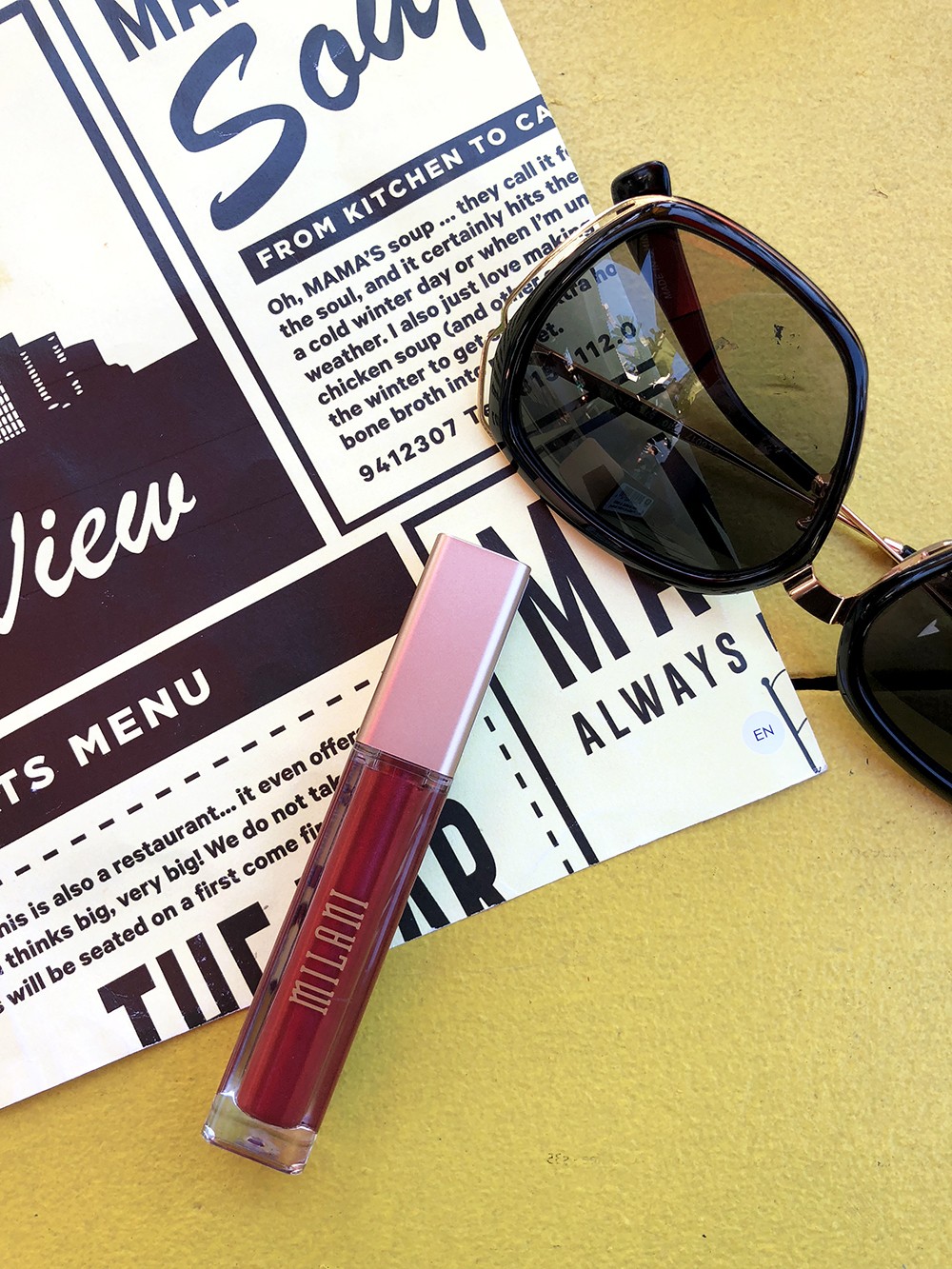 I wanted to love it too, but unfortunately, it would NOT stay in the center of my lips. It immediately started to flake off on the car ride over to the bar. I added some more, and noticed it looked jagged and flaky, so I just went with it. Then of course, once I started eating and drinking, it REALLY came off, and unfortunately I had to put a creamier lipstick on top of it to cover everything. I was really disappointed because I love Milani, the price is right (about $9) and this color was SO good!
I didn't have any issues with the regular Milani Lip Creme Amore Shine lipsticks, so I think it's either just the metallics, or just that particular shade that doesn't work for me. You can see some of my cruelty free Milani lipstick swatches here.
I'm curious if any of you have tried this formula, and if it worked for you? What other products have you tried lately that you really wanted to love, but didn't?
The Lipstick League – week of 9.3.18
Please note that not all Lipstick League posts are cruelty free.
Blushing Noir – Fall is the best time for new makeup, especially for eyes! Check out some of my Fall drugstore beauty favorites from Maybelline.
My Beauty Bunny – knows why your acne is not going away despite that crazy expensive skincare regimen you've been using. Click through for life-changing skin tips!
Phyrra – Stuck in a makeup rut? Check out these 15+ Urban Decay Aphrodisiac Palette Tutorials and Looks for Inspiration. They're perfect for Fall!
Slashed Beauty – Ready to rock some braided hairstyles for fall? Watch this hair tutorial for four braided hairstyles to try out this season.
we heart this – We all know Probiotics are good for your insides. But did you know they're good for your outside too? Meet Tula Skincare.
Beautygeeks – has all the details on Shellac Luxe, CND's newest UV polish that needs no base coat and soaks off in an easy, speedy 60 seconds.
(Wondering what the Lipstick League is? Find out here.)
Blushing Noir is Currently Craving: The Benefit Brow Contour Pro. I have a lot of sparse areas in my brows and I think a product like this with 2 brow shades plus a definer and highlighter is exactly what I've been looking for my whole adult life.