3 Homemade Vegan Face Masks Recipes
Vegan face masks are an important step to clear and healthy skin, but many store-bought and prescription cleaners are full of chemicals and alcohol. Thankfully, nature provides effective alternatives for healthy skin that are gentle, cruelty free, vegan, and made with items you probably already have in the kitchen!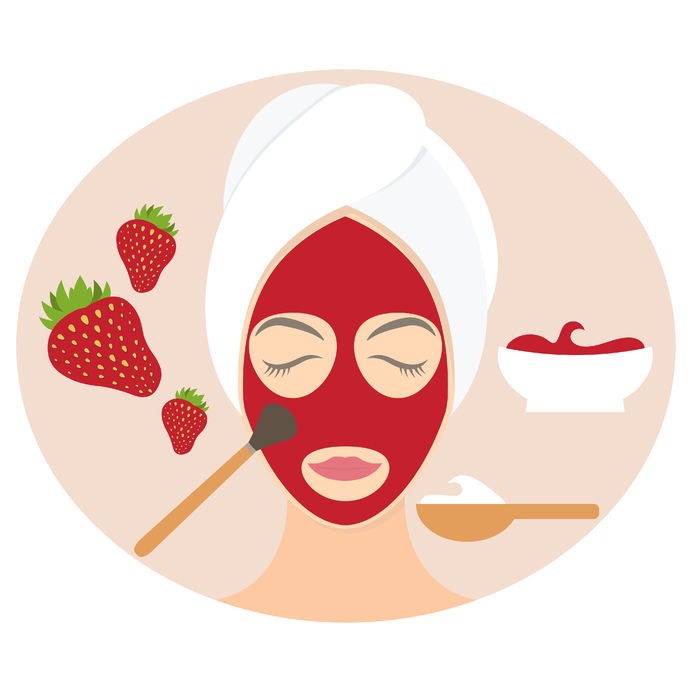 Oily Skin Vegan Face Mask
An easy to make face mask composed of strawberries, coconut oil and kaolin clay is perfect for oily skin. Strawberries contain salicylic acid which breaks down dead skin cells, coconut moisturizes to prevent flakiness AND helps prevent acne with its anti-microbial and anti-bacterial properties, while kaolin clay draws out impurities in the skin.
The recipe:
4 strawberries
1 teaspoon of coconut oil (melted)
1/4 teaspoon white kaolin clay
Mash the four strawberries before stirring in coconut oil and kaolin clay.
Clean the skin and pat dry. Apply the paste onto damp skin and leave on for 10-15 minutes. Rinse off with cool water and pat face dry.
Acne-prone Skin Vegan Face Mask
This DIY acne face mask recipe with banana, bicarbonate soda and turmeric can reduce breakouts. Bananas not only act as an astringent which balances oils in the skin, but also nourishes and rejuvenates the skin. Bicarbonate soda pulls out oil and dirt from the pores and turmeric reduces inflammation and provides the skin with anti-microbial and anti-bacterial benefits.
The recipe:
1 banana (ripe)
1 teaspoon bicarbonate soda
1/2 teaspoon ground turmeric
Mash the banana first before mixing the rest of the ingredients together.
Wash face and pat dry. Apply paste onto damp skin and leave for 10-15 minutes before rinsing off with cool water.
Also see my apple cider vinegar acne mask.
All Skin Types Vegan Face Mask
Flaxseeds not only benefit individuals who eat them, but they can also benefit the skin when applied topically. Flaxseeds also provide a vegan alternative to egg whites. Before applying flaxseeds to the face, it is important to make sure that you are not allergic. Do a patch test on the inside of your arm if you're not sure.
The recipe:
1 teaspoon flaxseed meal or ground flaxseeds
3 teaspoons water
Grind flaxseeds into blender to create flaxseed powder if you're not using ground flaxseed. Soak ground flaxseed in 3 teaspoons of water for 15 minutes or until the mixture has a gooey, paste-like consistency. Clean the face and pat dry to retain dampness. Apply the mixture onto the skin, avoiding the mouth and eye area. Allow the paste to dry completely and wash off with lukewarm water after 7 to 10 minutes. Use a wet washcloth to remove remnants of the mask. Next splash face with cold water, pat dry and apply moisturizer.
These simple remedies provide effective cruelty free cosmetic enhancements that everyone can benefit from. As with all new products, make sure to apply a small amount of each mask to a small area to determine if irritation may occur. Vegan face masks require immediate use, although you may be able to store the products for a day or two in a tightly closed container in the refrigerator. Enjoy!
Want more? We have plenty more DIY recipes for ya!
DIY Skin Scrub Recipes for Dry Skin 
DIY Face Mask Recipes for Dry Skin